When I was little, my grandma always baked apples in winter, especially during Christmas time. It was a special time for many reasons.
Today my chilldren and I baked some apples at home, and we enjoyed it so much that from now on it will be our family winter tradition.
Baked Apples with Walnuts and Raisins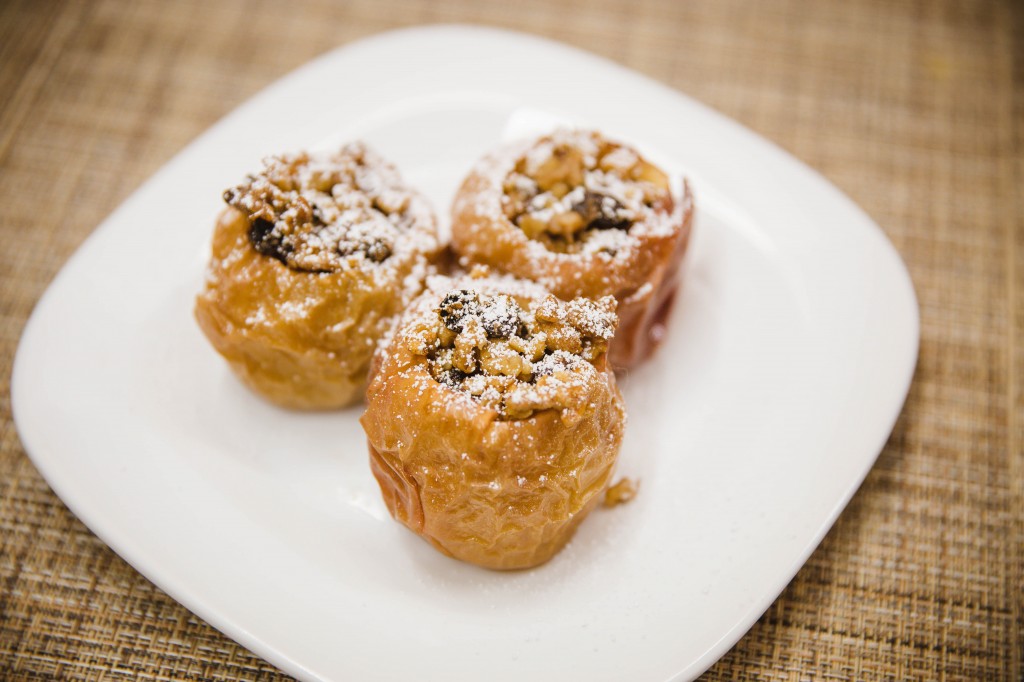 4
medium size apples (I used Gala)
1/2 cup walnuts
1/4 cups raisins
3 tablespoons honey
1/4 cup brown sugar
1/4 cup granola
powdered sugar to decorate
  1. Preheat oven to 375 degrees F. 2. Slice off top of apples and core them, be sure to not cut through the bottom.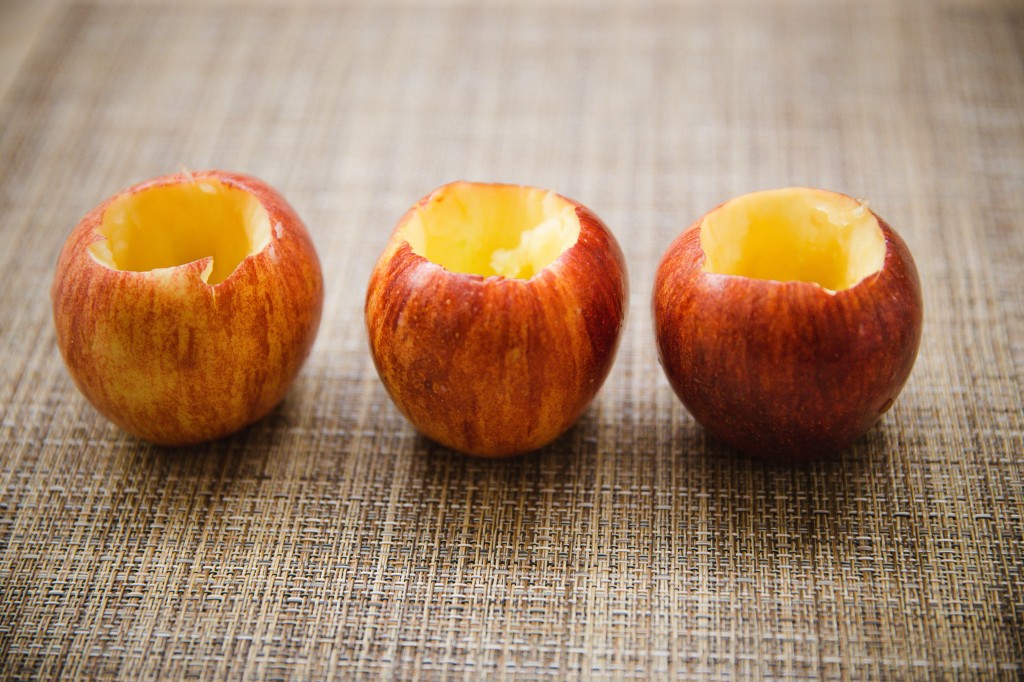 3. In a bowl mix walnuts, raisins, granola, honey and brown sugar.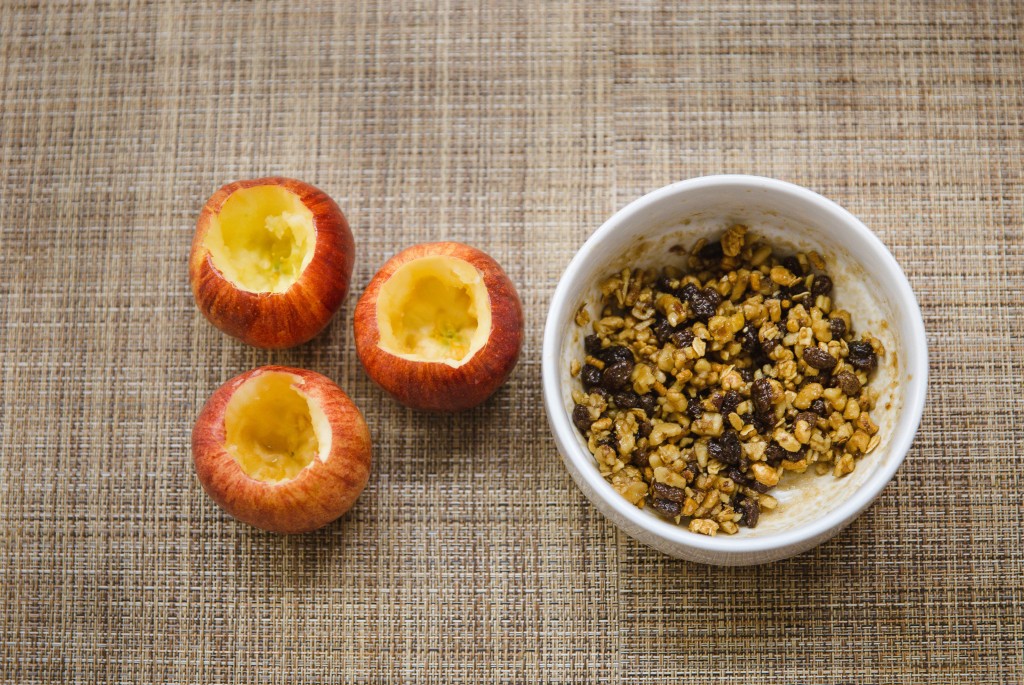 4. Stuff each apple with 1/4 of the mixture.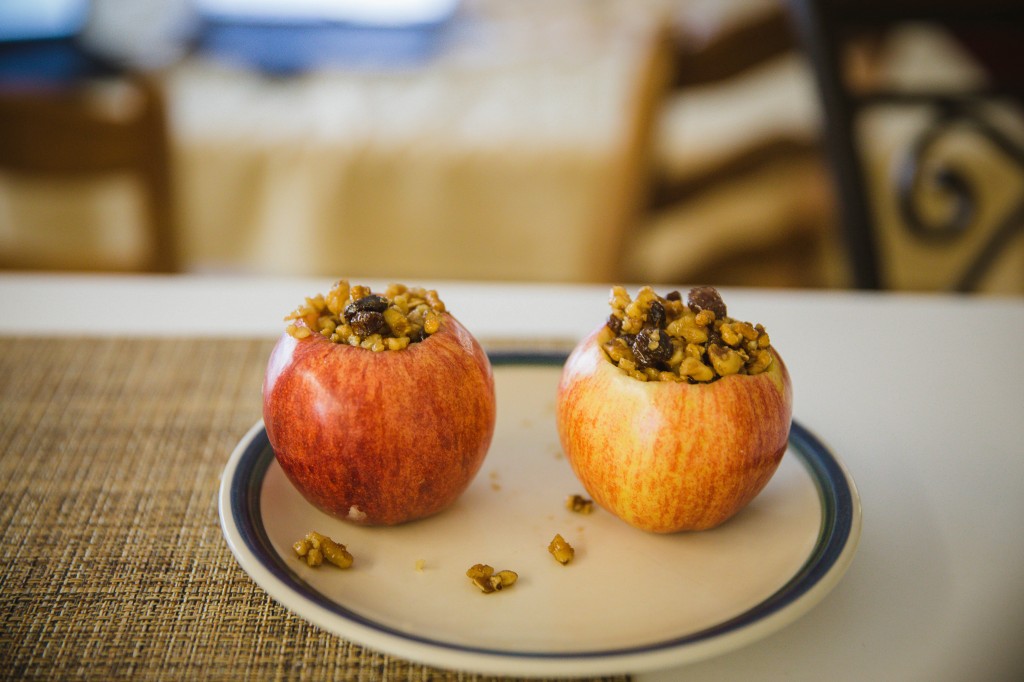 5. Place each apple in a baking dish.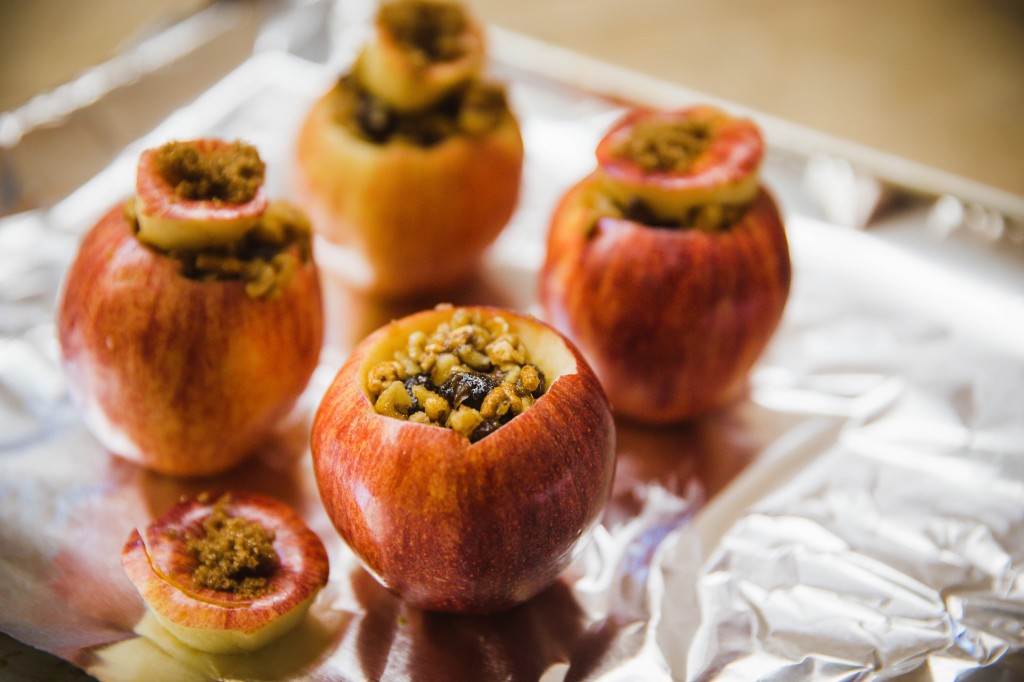 6. Bake for 45-60 min.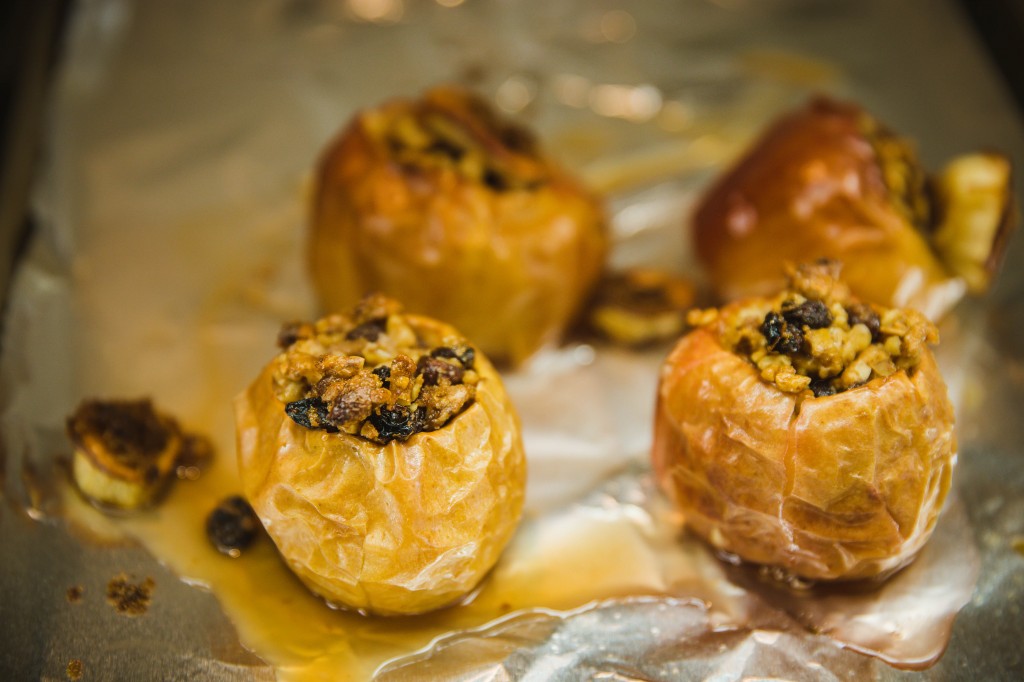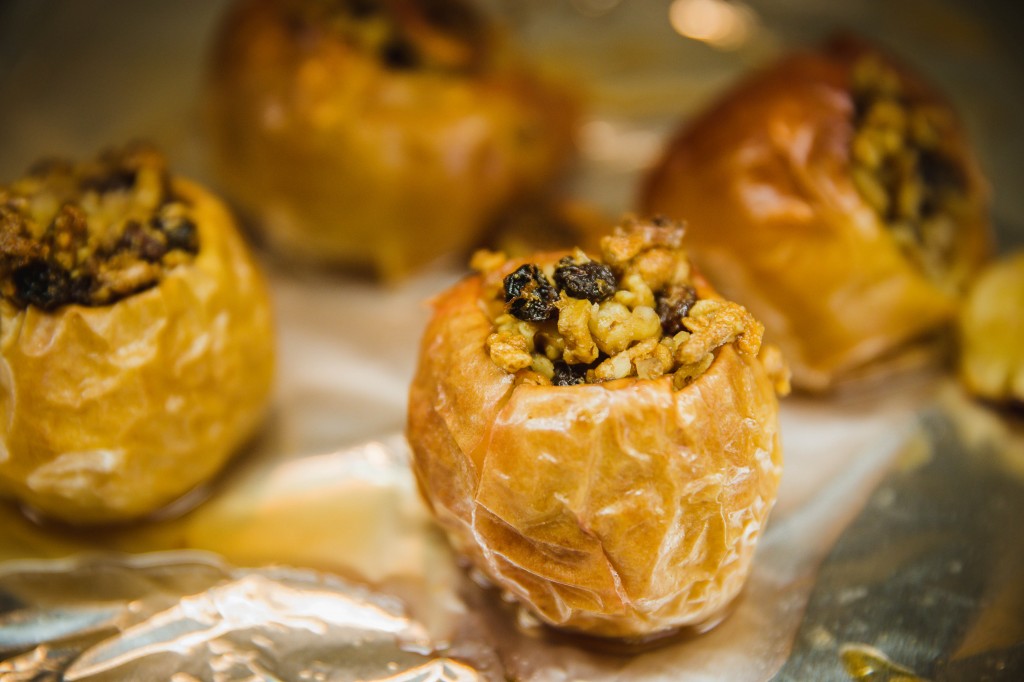 7. When done, sprinkle with powdered sugar!