Today I want to introduce you to Modani. It's a store with a wide range of furniture and accessories in a contemporary style. Their modern furniture stores are located all over the United States.
I was inspired to create a mood board for a living room that would reflect my style. I created two boards, and had no idea it would be so much fun!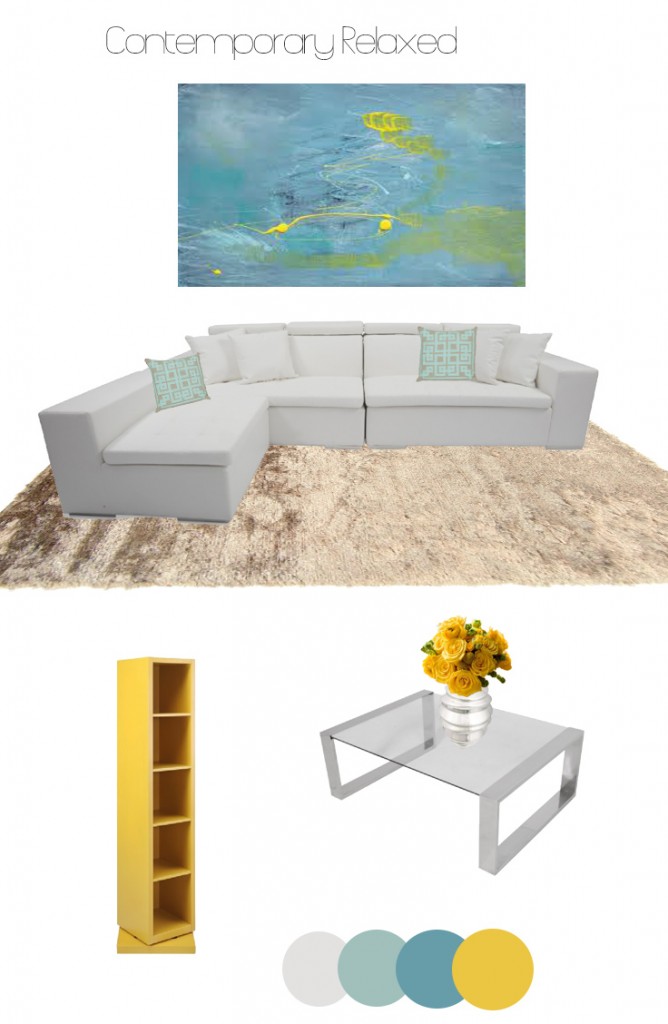 Creating a board was very similar to putting an outfit together. I started with the main piece – furniture (sofa in this case), then went with a secondary color and chose a rug. Lastly, I added accessories to the room to complete the interior.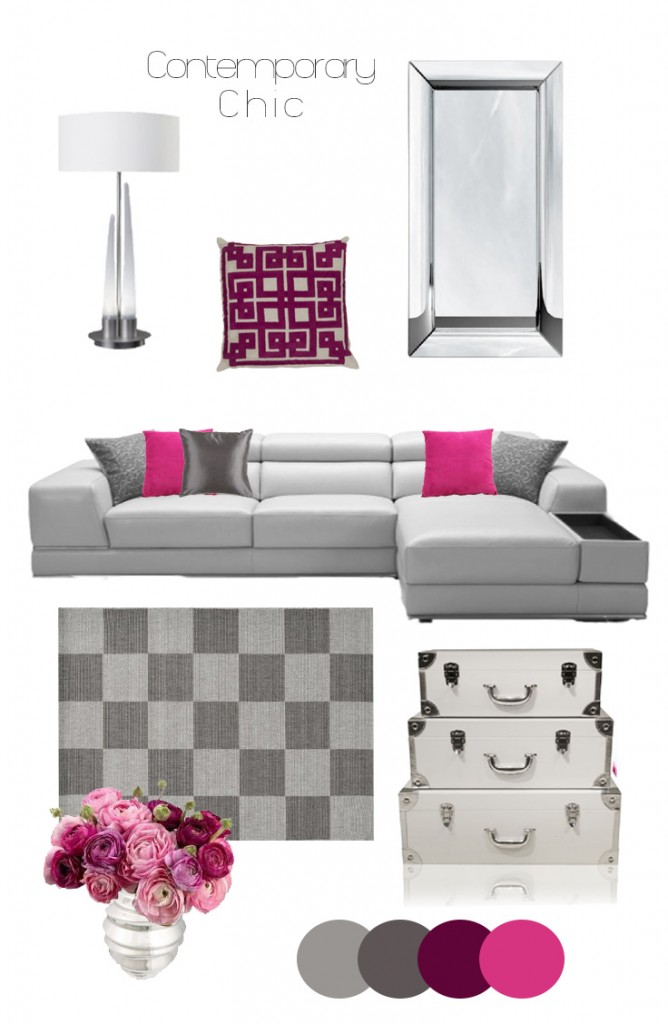 Accessories may not seem as an important part of a design, but they do play a very significant part in any interior. They can help balancing out the colors, add harmony to the color palette in the room, and they can easily create an interest by adding a pop of a complementary or, even more interesting, unexpected color in design.