After receiving and trying this full size kit from Ole Henrikson (received through Influenster), I have written my honest review in this post about each one of the three products received. The kit includes the Balance Oil Control Cleanser, Balance Oil Control Tone, and Balance Oil Control Hydrator.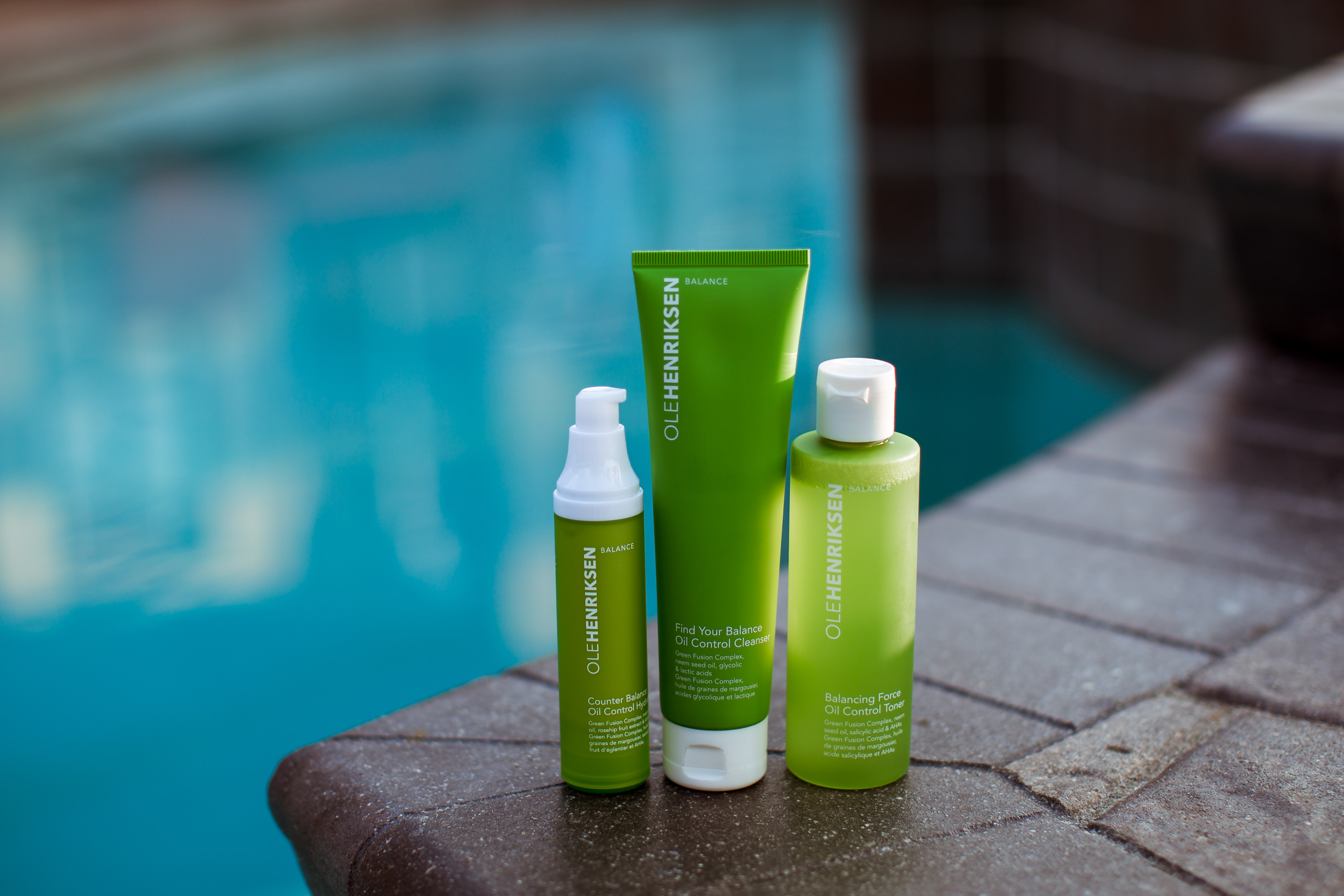 First of all, I love the sleek and modern packaging the products came in, and that shade of green is my favorite. It's earthy and fresh. -)
Ole Henriksen Balancing Force™ Oil Control Toner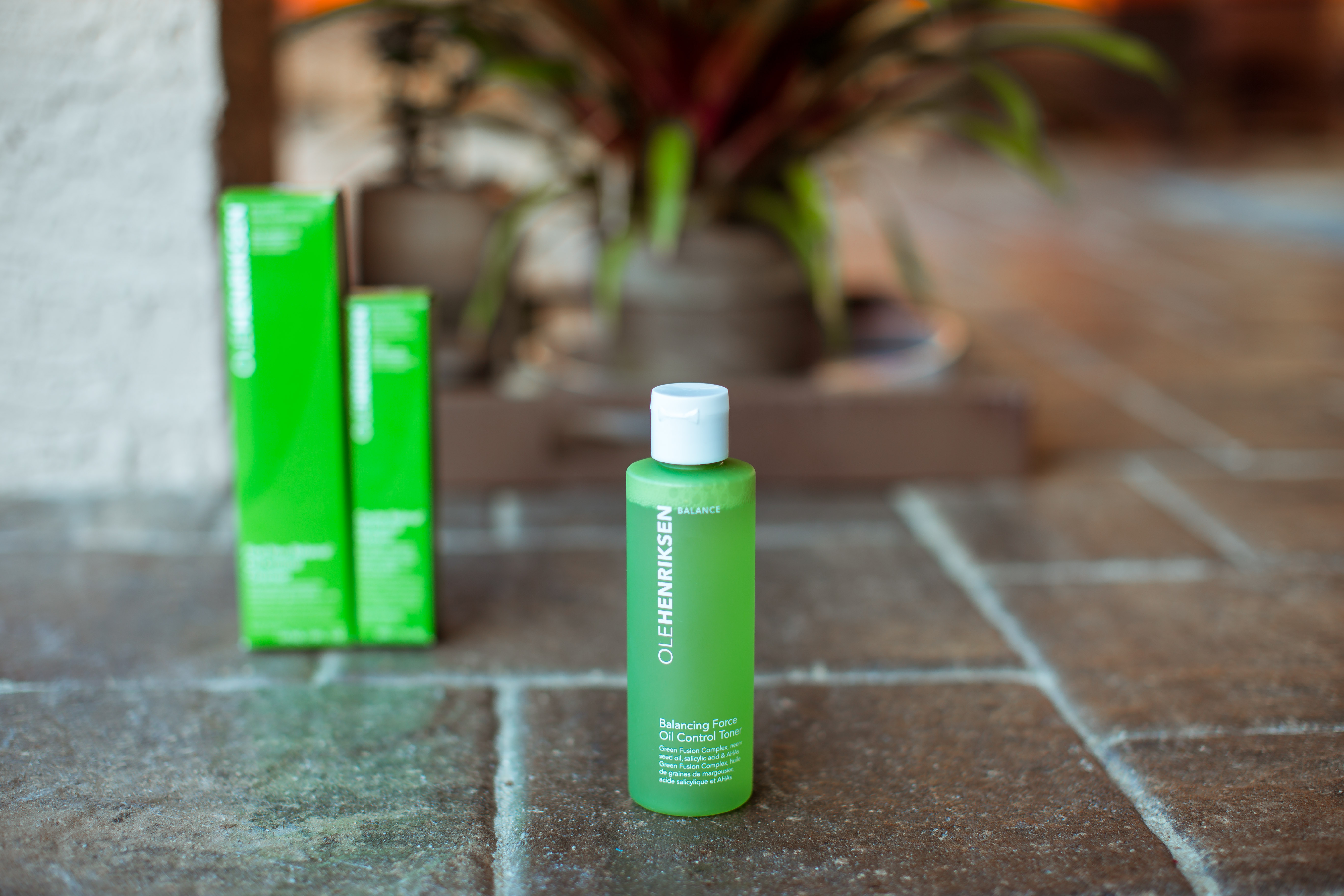 The toner is great. The minty scent gives you the refreshing and cooling sense.
When applying it, you feel a little bit of tingling sensation, but it's not an uncomfortable feeling, it just feels like the toner is doing its job. It tightens up your face and minimizes pores and blackheads. I definitely see noticeable improvements on my face. My pores are almost invisible on my nose! -)
My skin feels cleaner and smoother after applying it!
 Ole Henriksen Find Your Balance™ Oil Control Cleanser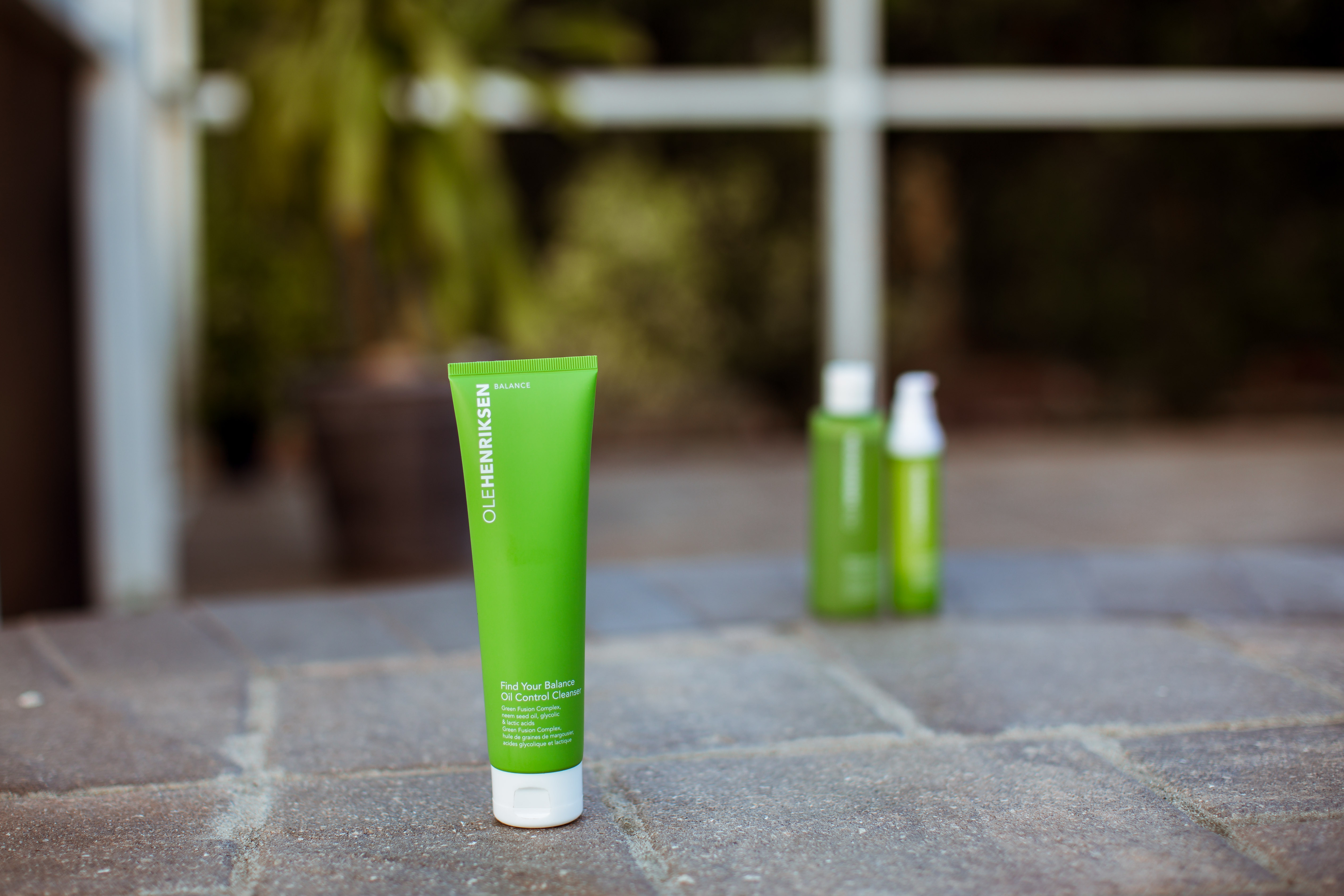 The cleanser has a creamy consistency that forms into a gentle lather when applied to a damp face. At first my skin feels cool and tingly for a couple of minutes, and then the minty scent has a cooling effect which feels extremely revitalizing. My skin feels fresh and clean after I use this. I like how it doesn't leave my face overly dry, instead it makes it feel very smooth. I highly recommend this cleanser!
Ole HenriksenCounter Balance™ Oil Control Hydrator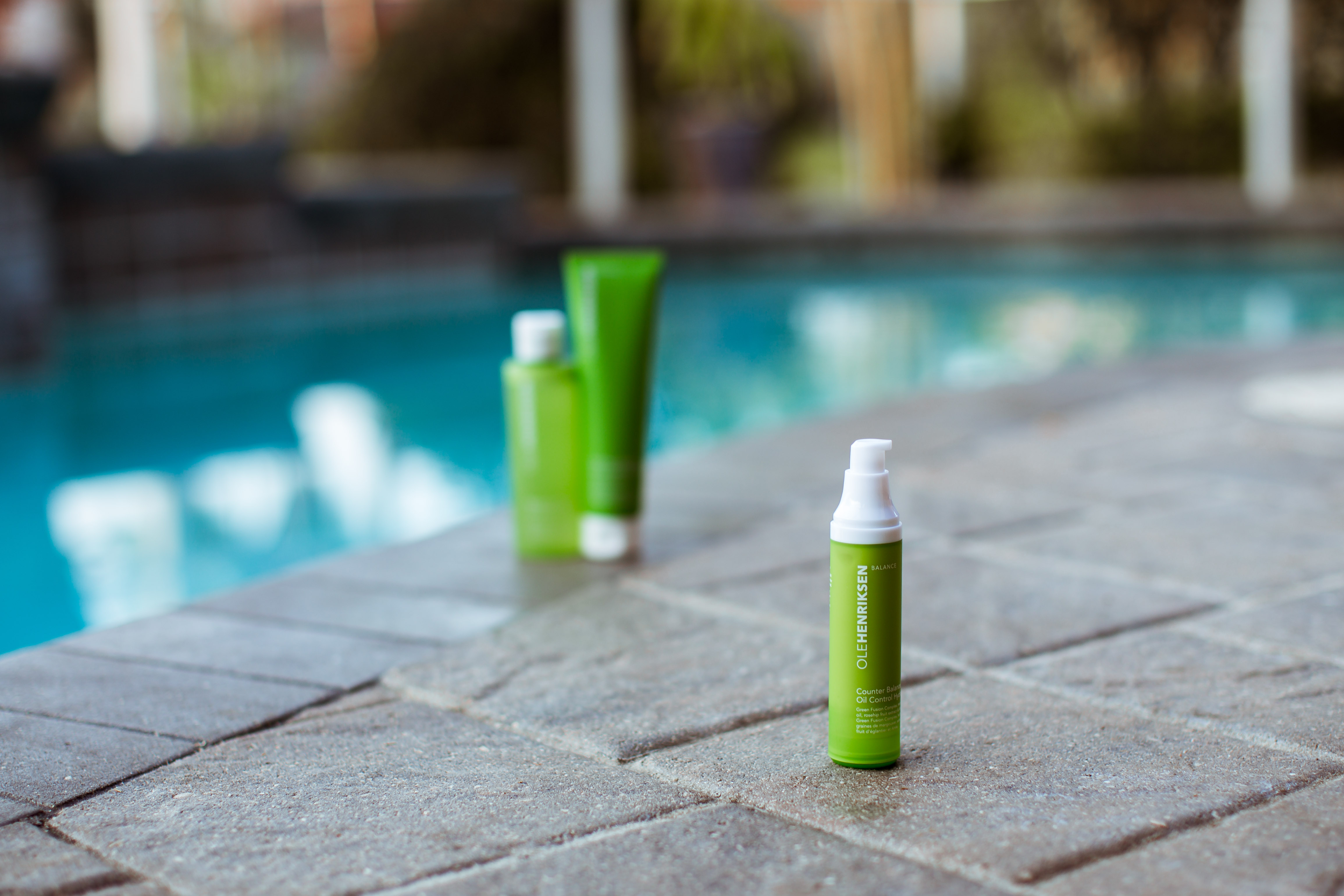 This hydrator is my favorite product of them all. I love how my skin feels light and just smooth. It absorbs super quickly, so you don't have to worry about getting moisturizer everywhere if you put it on before bed. It also doesn't make my skin feel oily, instead it has a perfect matte finish. I love the minty smell of the toner, as well as the other two products. I find it cooling and very refreshing. This moisturizer is very pleasant to use.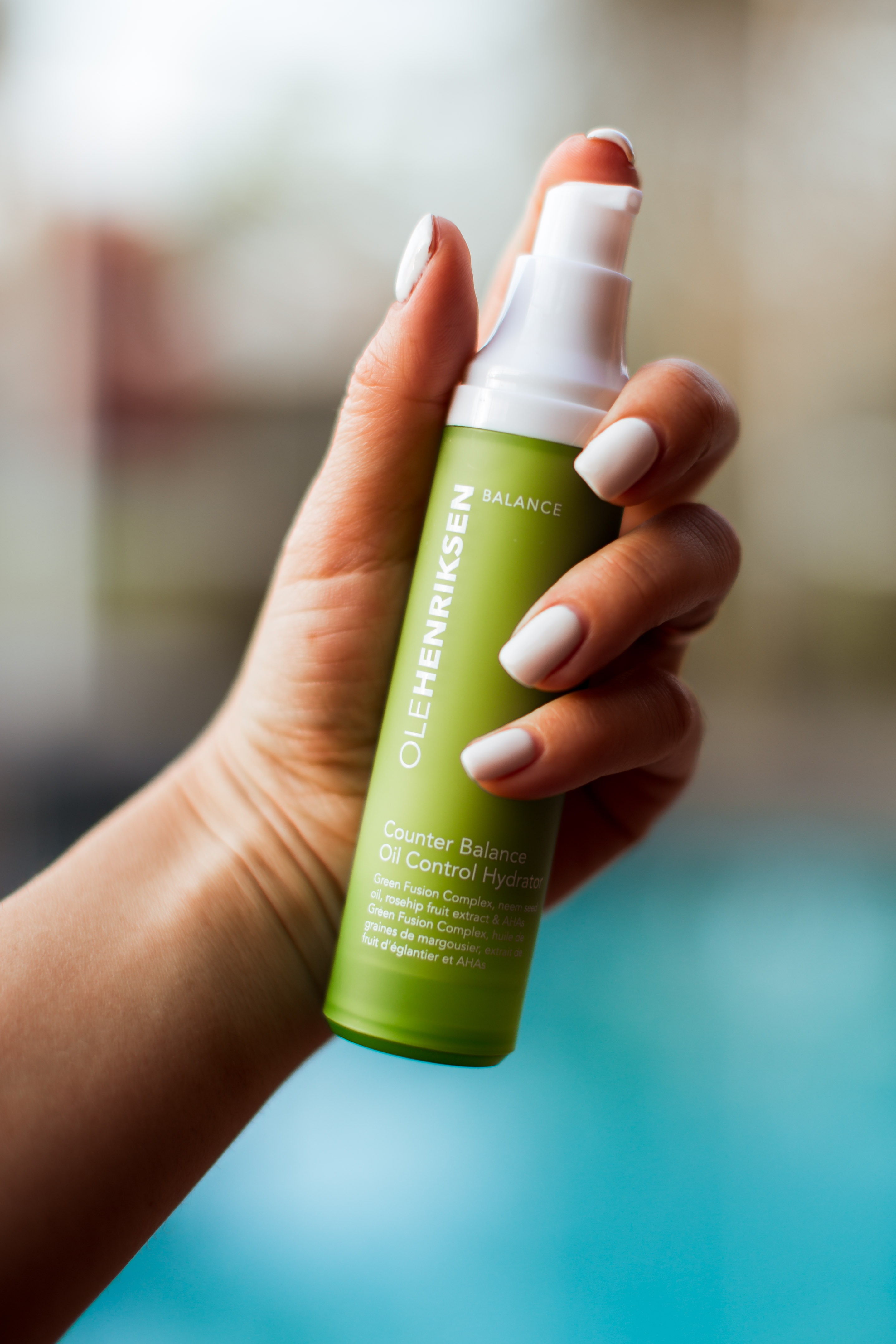 It was amazing to be able to try all these three products for free through Influenster. I am excited to continue using them!
#OleGlow #Sponsored  @inflenster