As many of you know, especially if you follow me on Instagram, I have two cats, black and white. Just like in fairy tales, you have good and bad…that's how my cats are. -) The black one is bossy and arrogant and the white one is sweet and friendly. However, I still like both of them the same (kinda) and spoil them equally with treats and toys.
I was excited to receive the hammock for my cats to try out. I couldn't even imagine that cats need that too, but it just sounds like such a cool way to spoil my cats.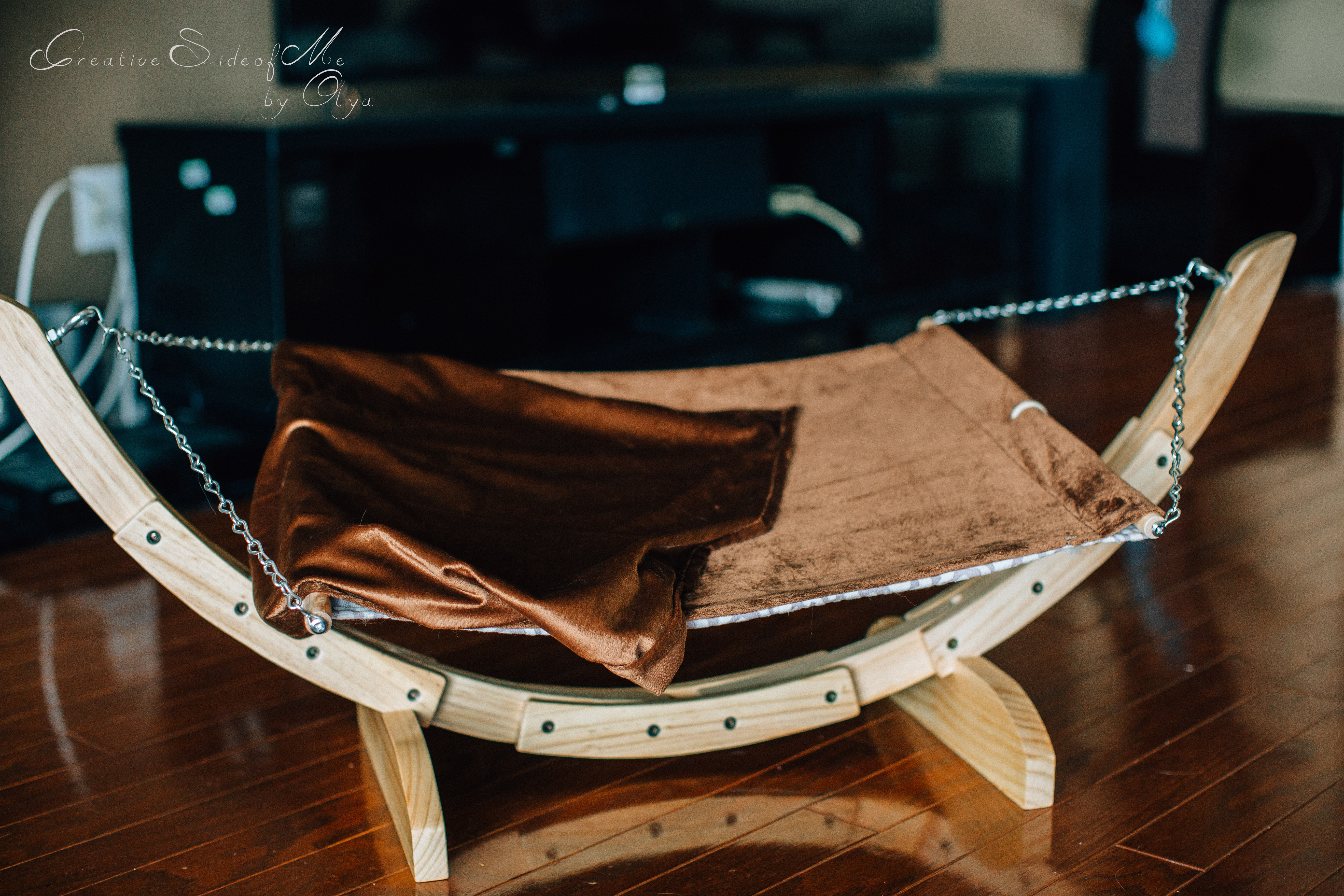 When I received the hammock, I was excited to put it together immediately, but got disappointed as the instructions were missing. However, piece by piece, without the instructions, it wasn't difficult to figure out how to put it together.
Before I tell you about my cats' experience with this Luxury Cat Hammock, I would like to introduce you to the company that created it.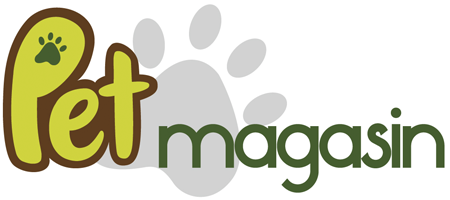 PetMagasin is a small company that specializes in quality and affordability when it comes to products for our pets. They spend countless hours in developing, sourcing, and testing their products. Their primary concerns are that everything they make is safe for pets and their owners, a quality item, and has great value for the price.
Their product, Luxury Cat Hammock, looks great and sturdy. The frame is made from beautiful maple hardwood; and other materials include sturdy hooks and chain of polished steel. It's bigger than I thought it would be, and is great for small cats, as well as for large ones. To make it even more special, it has a very soft blanket that my cats really like to lay on.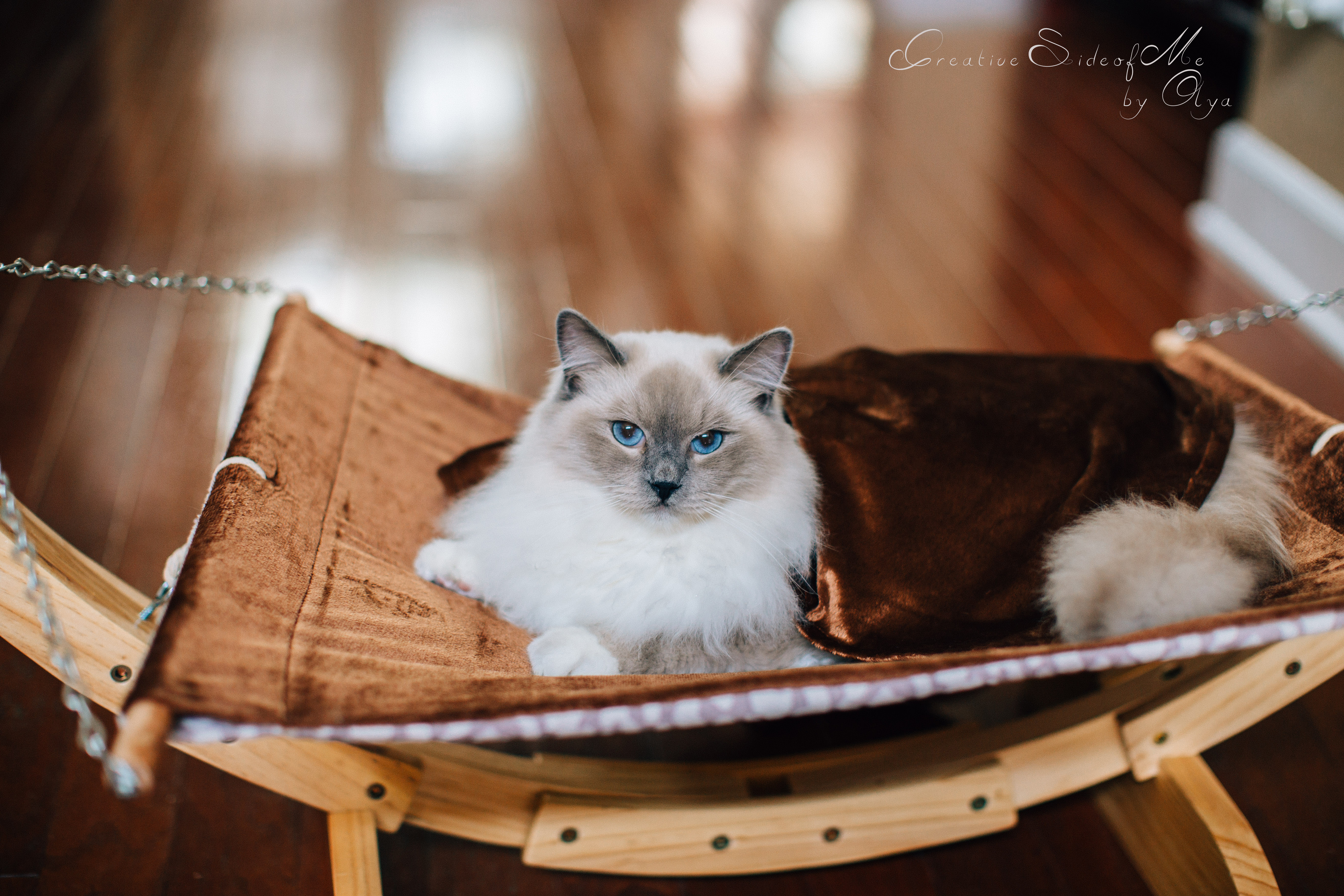 As my hammock was assembled and I was proud of myself, it was turn for my cats to try it out. .as I transferred my sleepy cat to the hammock, he looked relaxed and comfortable, and continued sleeping there for good 15 min. But when he tried to move, he just fell over. My next few tries to put him back on the hammock were not successful; as he didn't seem to know how to keep his balance and kept flipping over. -)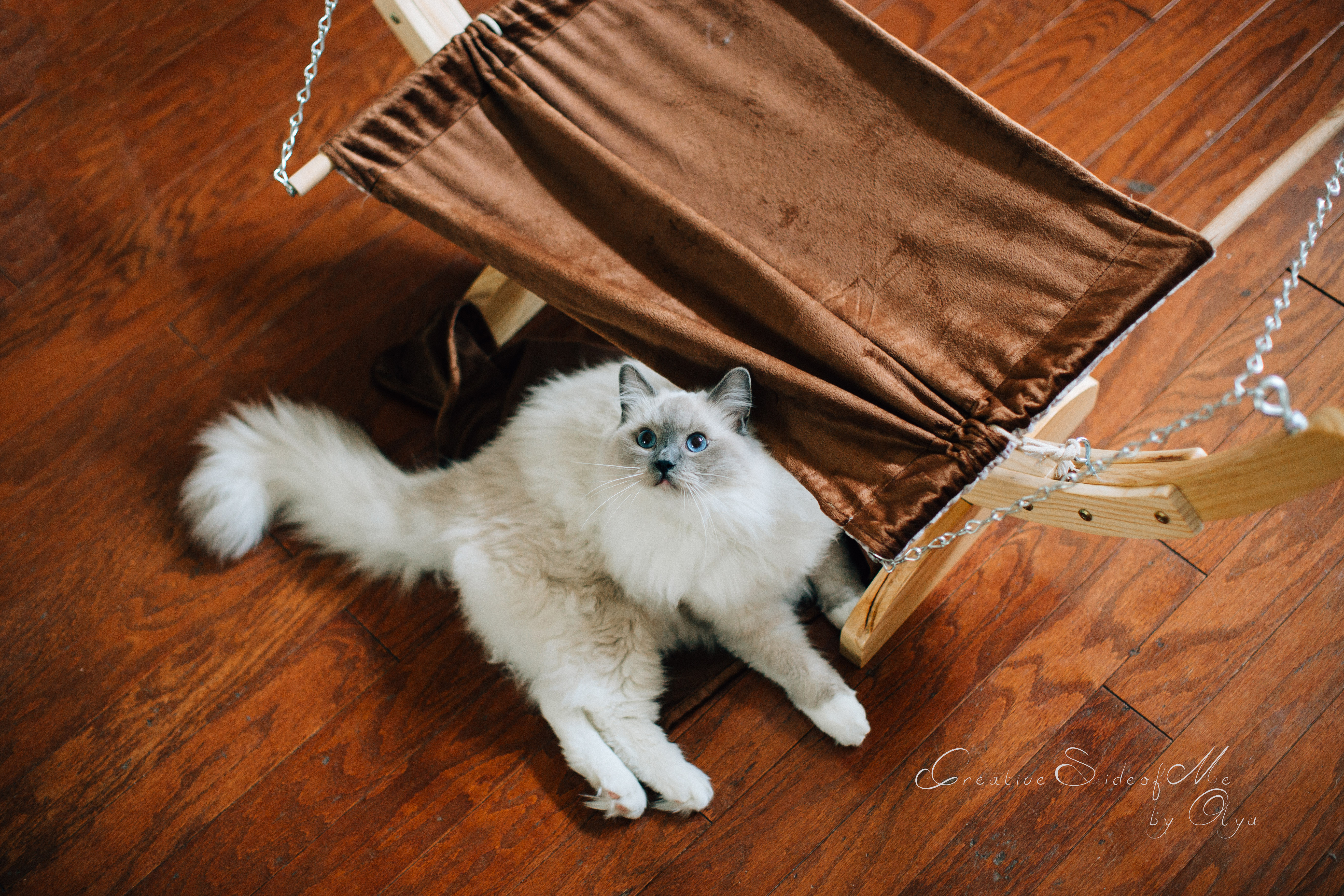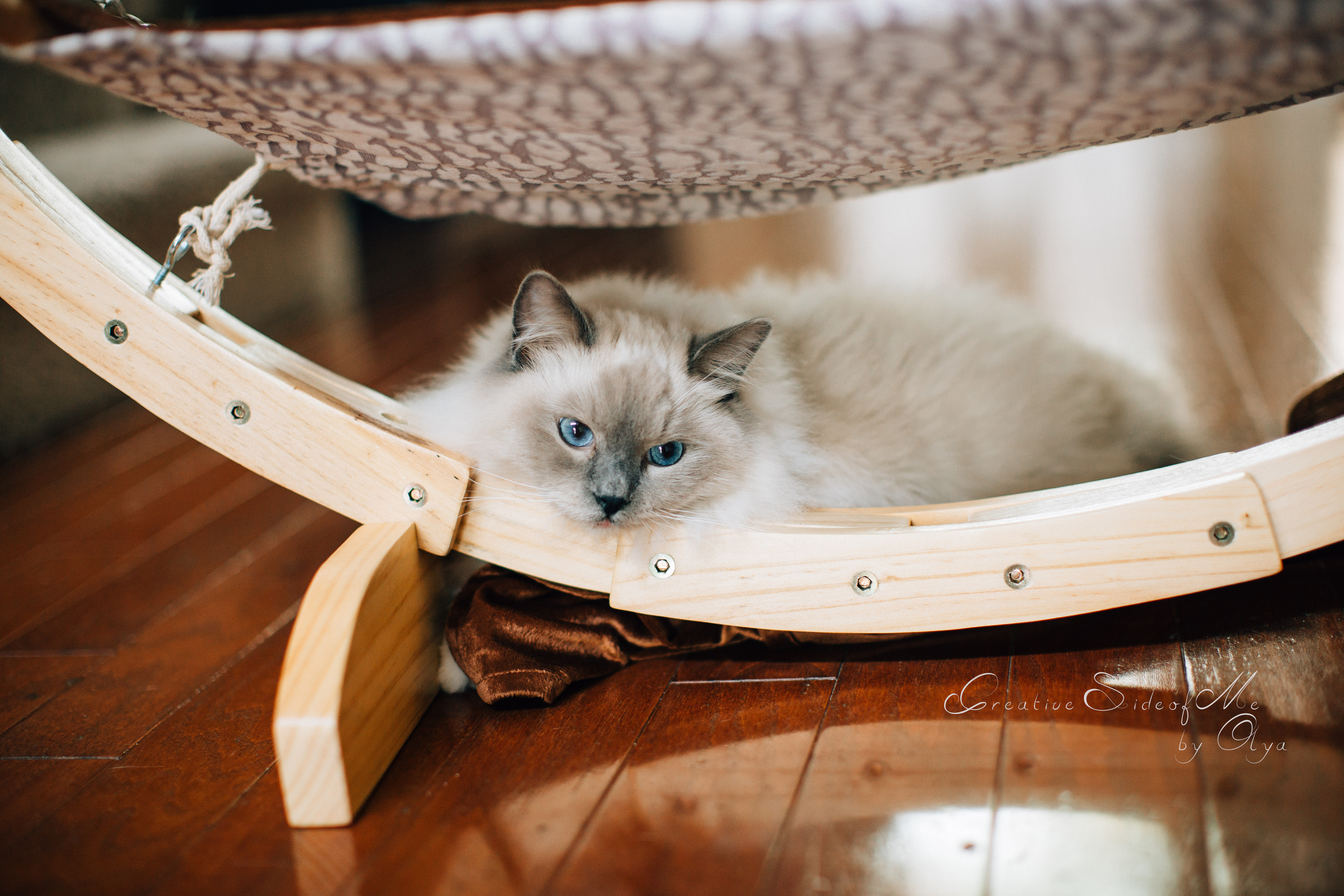 After a while, I noticed my white and black cat taking their naps under it, then next to it…but they haven't really gotten on top of it, unless I put my white cat there while he's very sleepy.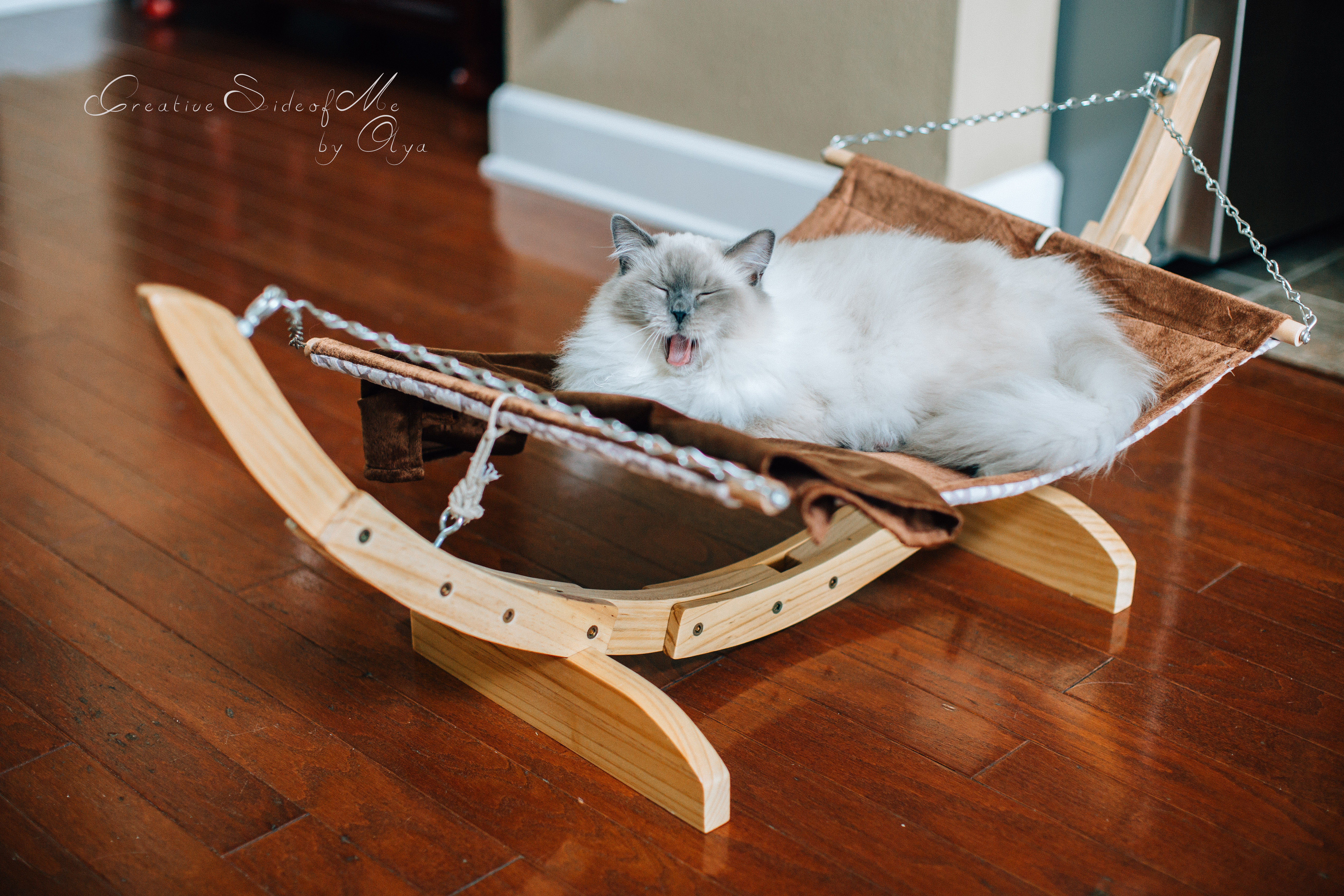 My verdict would be that the hammock is a good-quality sturdy product, but cats prefer to lie under it rather than on top of it. The bed is not stable enough for my cats to get on it and balance. If there were two chains on both sides holding the fabric instead of one on each side, that would make the hammock easier to balance and I am sure my cats would enjoy and use it much more.
To spoil your cat, you can purchase the Luxury Cat Hammock on petmagasin.com or Amazon (http://amzn.to/2q6g2uJ).
Use CODE: 5F2WSQO4 to receive 30%OFF!!!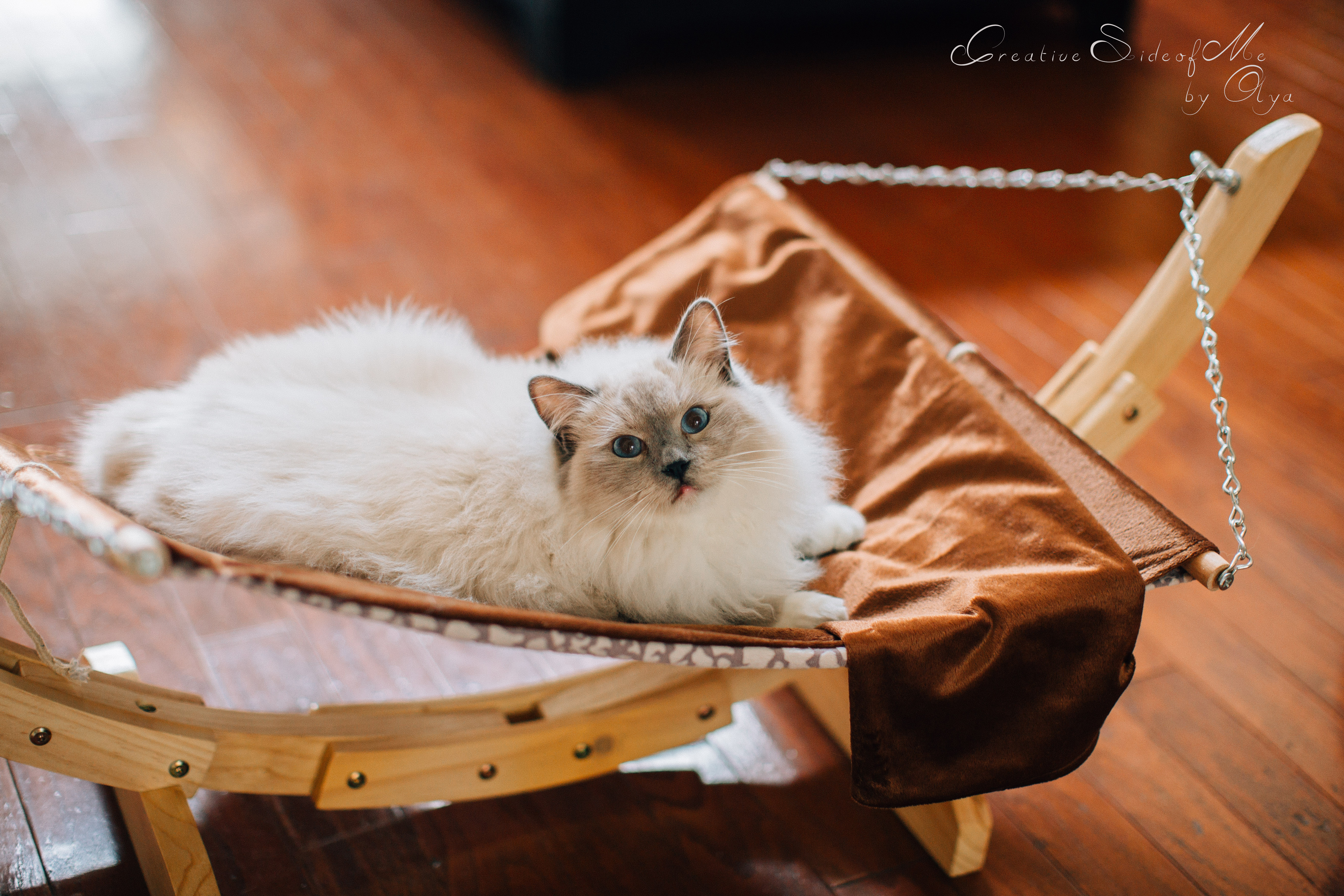 Powered by BrandBacker