A few months ago, I was introduced to Jan Marini Skin Research brand, and learned that it's one of the most respected brands in professional skin care. I received their Hyla3D skincare product, used it and wrote my review about it. I was impressed by the product; in fact, it's an important part of my daily routine now.
Since I liked the results I got from the first product they sent me, to receive another one from Jan Marini was exciting. It's C-ESTA Serum!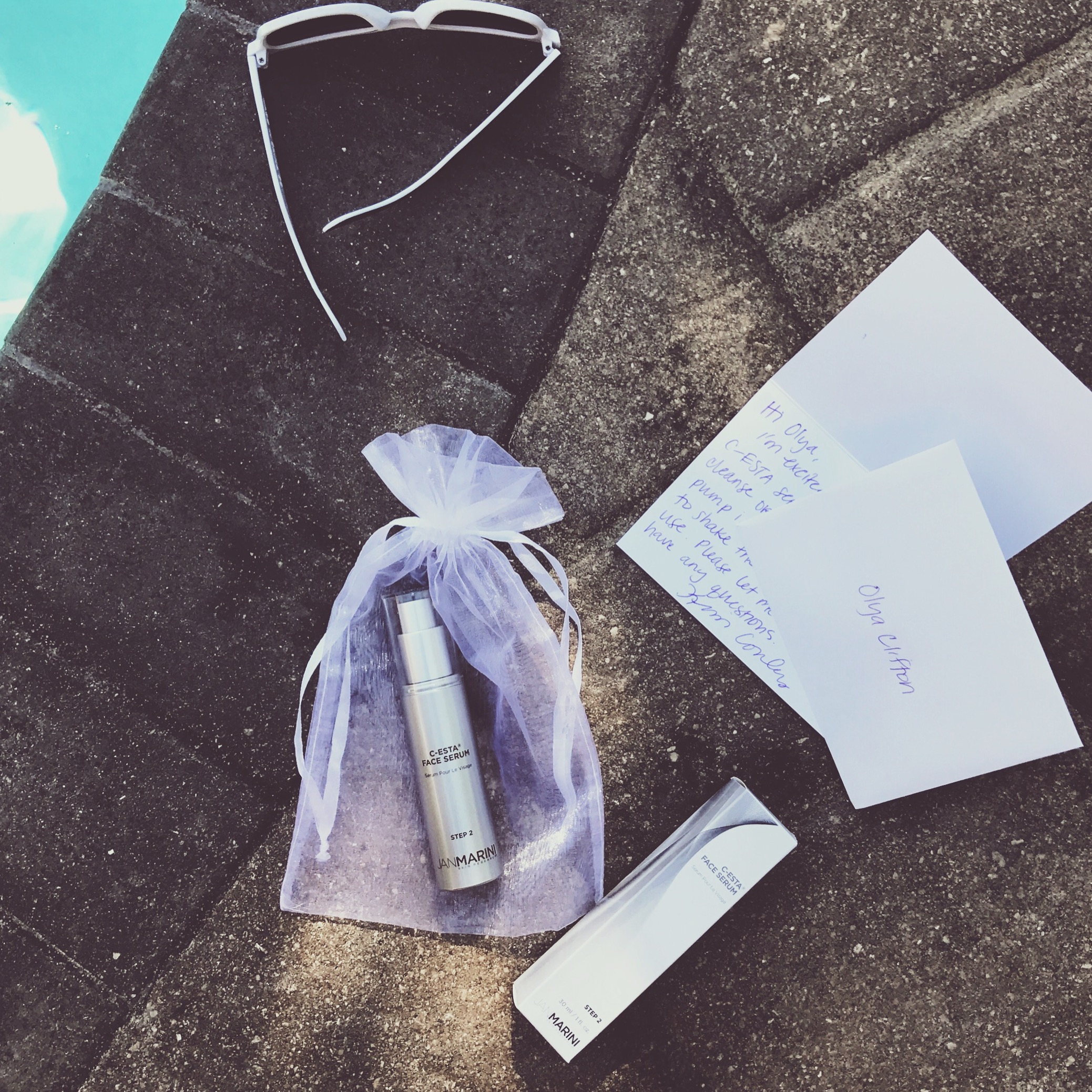 The description for the product states that it's "a powerful antioxidant cocktail, featuring Vitamin C and DMAE, shown to reduce the appearance of fine lines and wrinkles and uneven skin texture." And that's exactly what I want to see on my face… I want to see no wrinkles, and I expect lift, firm and tighten the appearance of facial contours…. Who wouldn't want that?!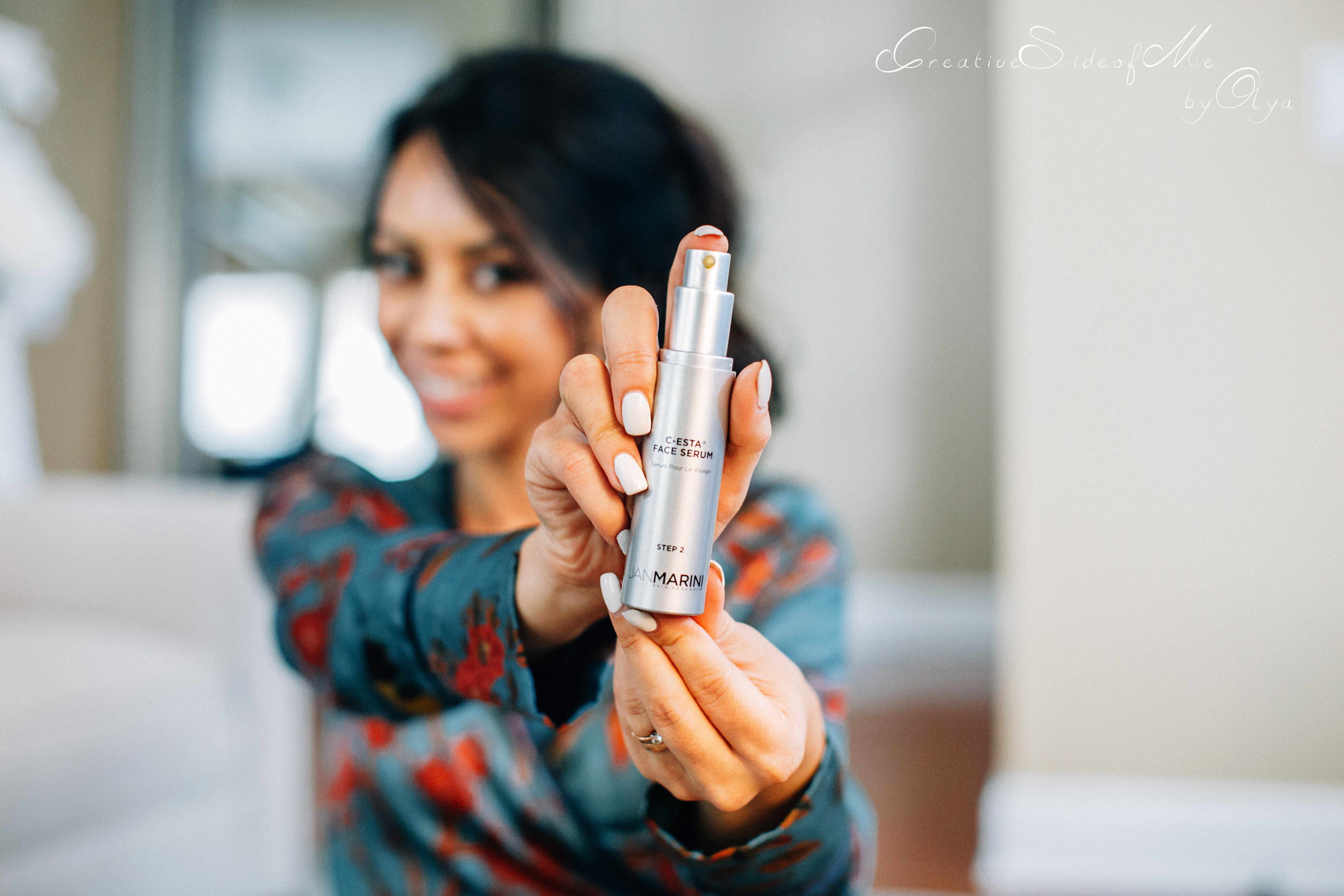 After using it for a couple of weeks, almost every day, I must say that I like the product. I used C-ESTA Serum daily on my face and neck daily. Just like Hyla3D, it gives my skin a tingling sensation right after applying it on, and in a minute or so it makes my skin feel tighter and look smoother. I believe it reduces the appearance of my wrinkles.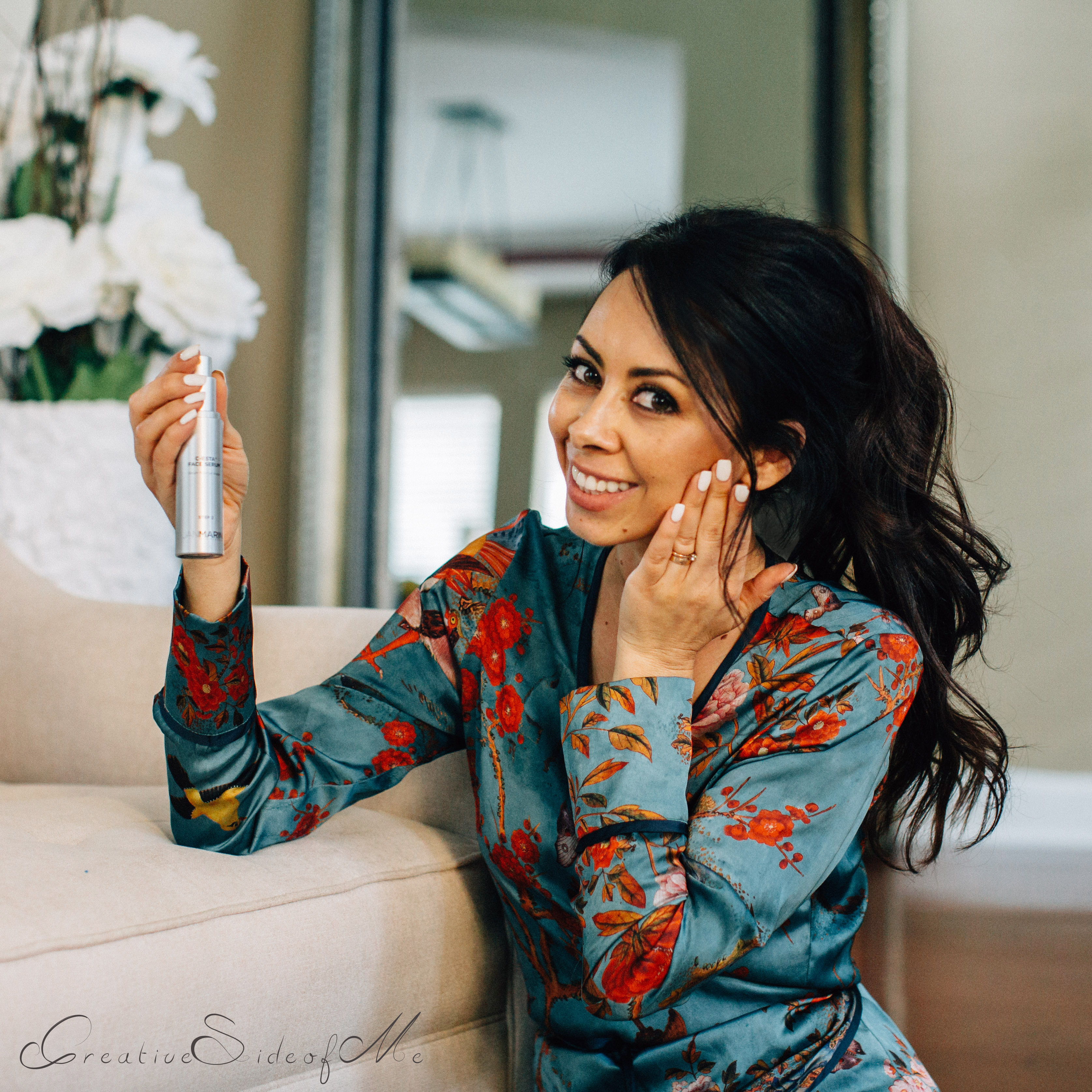 However, I tend to go back to the Hyla3D, as I like how much smoother and hydrated skin feels after it. I also like it's thicker and creamier texture more than of the C-ESTA Serum.
With all that said I like both products. They both make my skin feel more youthful and hydrated. They are also both great for all types of skin!
But, if there was only one product I can buy out of the two, Hyla 3D is my first choice.
I do recommend you to try out Jan Marini skincare product, and if you do, use it routinely. You will see your skin more youthful younger and healthier looking skin.
Powered by BrandBacker