Long and healthy hair is what I always loved and wanted, and so I am very open to trying new hair products to find the ones that are the best for my hair. However, I have to admit that no matter which products I trying, I still keep going back to Pantene brand. That changed a few months ago, after I tried Kenra Professional for the first time. (Click here to see the review.) Today I am happy to try Kenra Platinum Collection that I received in the mail a few weeks ago.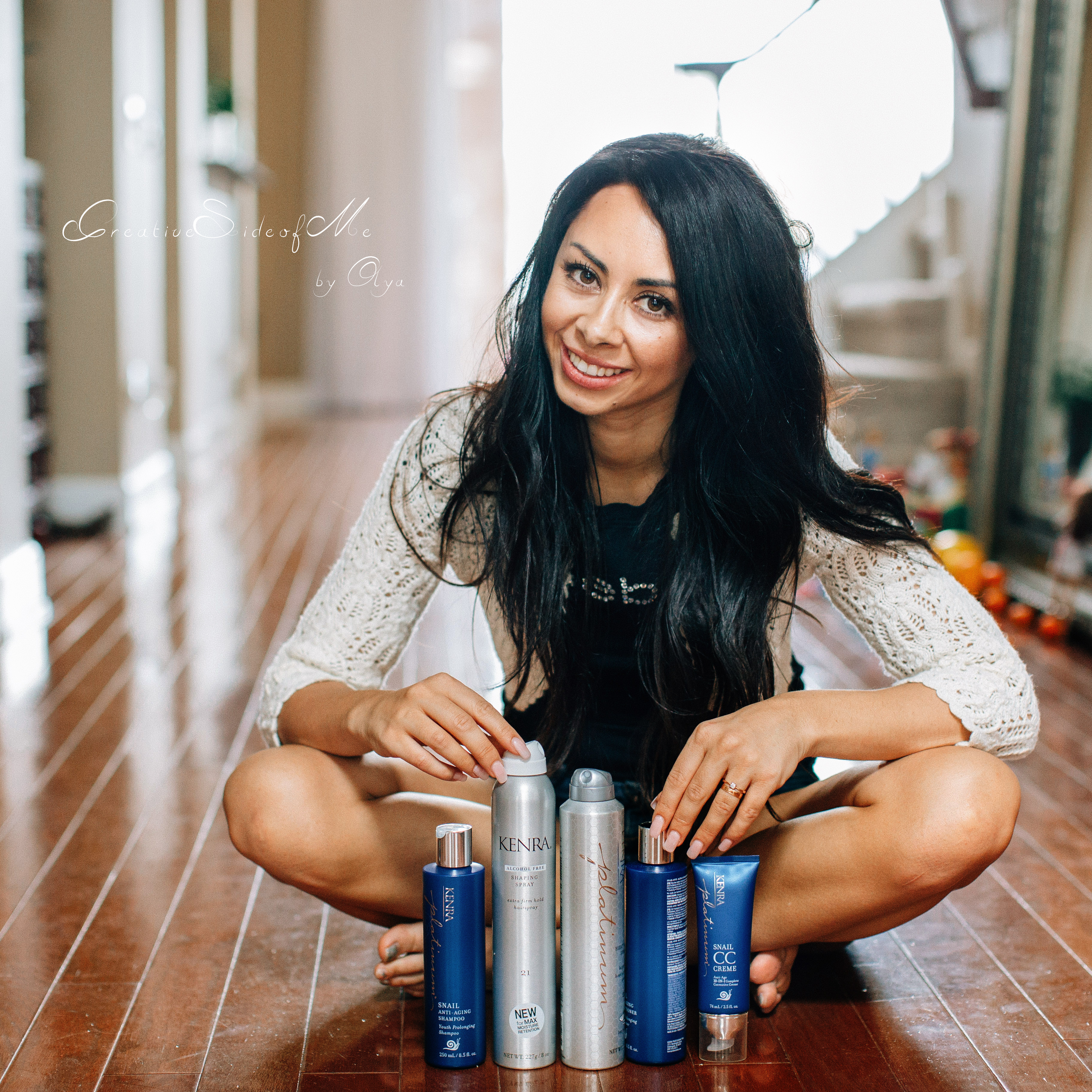 The collection includes 5 products:
Kenra Platinum Snail Anti-Aging Shampoo
Kenra Platinum Snail Anti-Aging Conditioner
Kenra Platinum Snail CC Crème
Kenra Shaping Spray
Kenra Platinum Heat Block.
All a girl needs! -)
I wrote about Kenra Professional® before, but let me just remind you that it's a purely professional brand dedicated to understanding and serving today's stylists. Three unique brands, Kenra, Kenra Platinum, and Kenra Color, are each driven by the daily needs of stylists. A complete range of high-performance products combined with straightforward and accessible education gives stylists the confidence to address every client's need.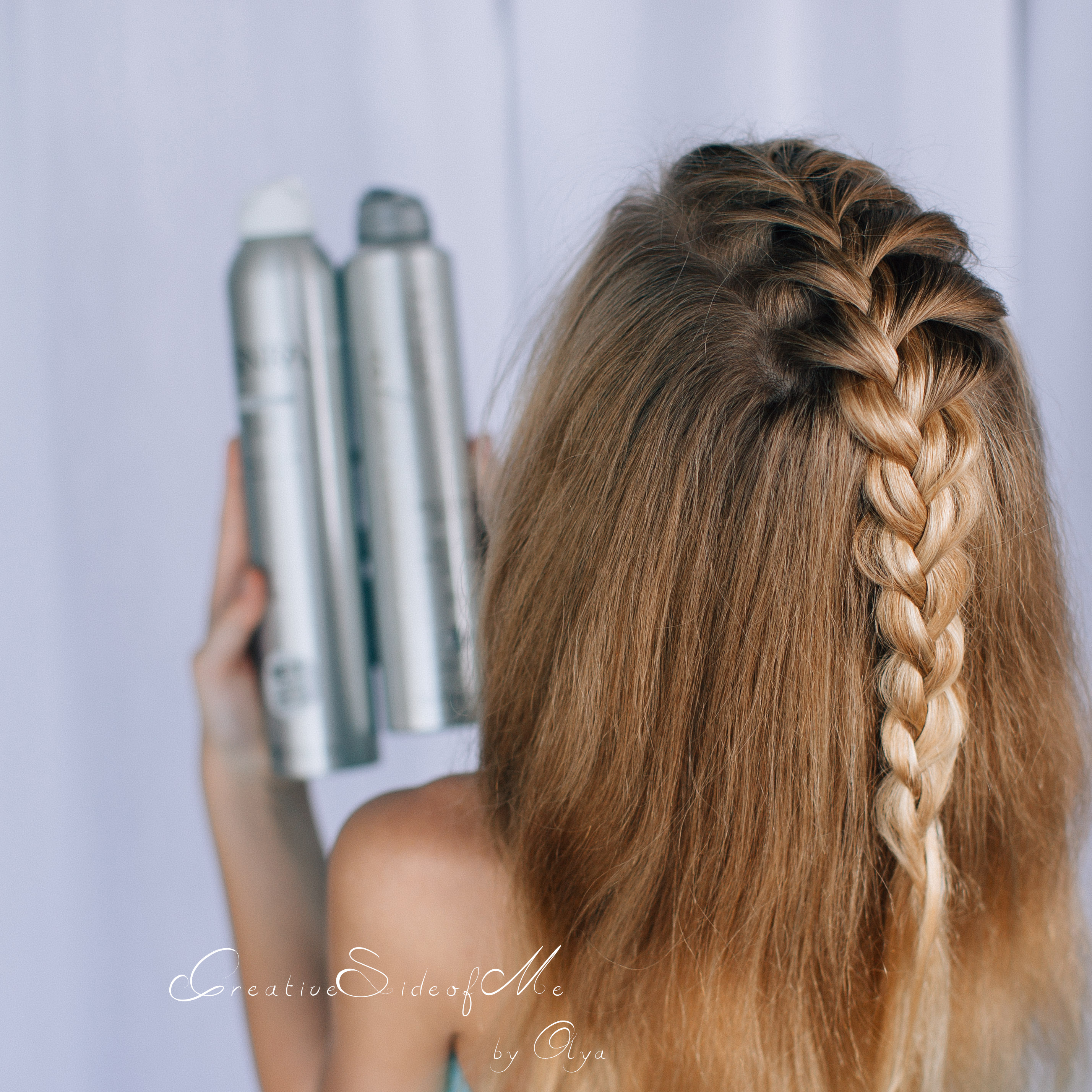 Each of the products of Kenra Platinum Collection is great and has it's own purpose.
The Anti-Aging Shampoo is enriched with Snail Essence, which is a highly concentrated blend of proteins. I like how my hair feels smooth, shiny ,and squeaky clean after washing. However, it also feels a little dry…And that's a perfect time for my favorite Kenra product…Kenra Platinum Snail Anti-Aging Conditioner! If there was only one product I could have for my hair, it would be this one. It delivers moisture, radiance and resilience to my hair, it really does!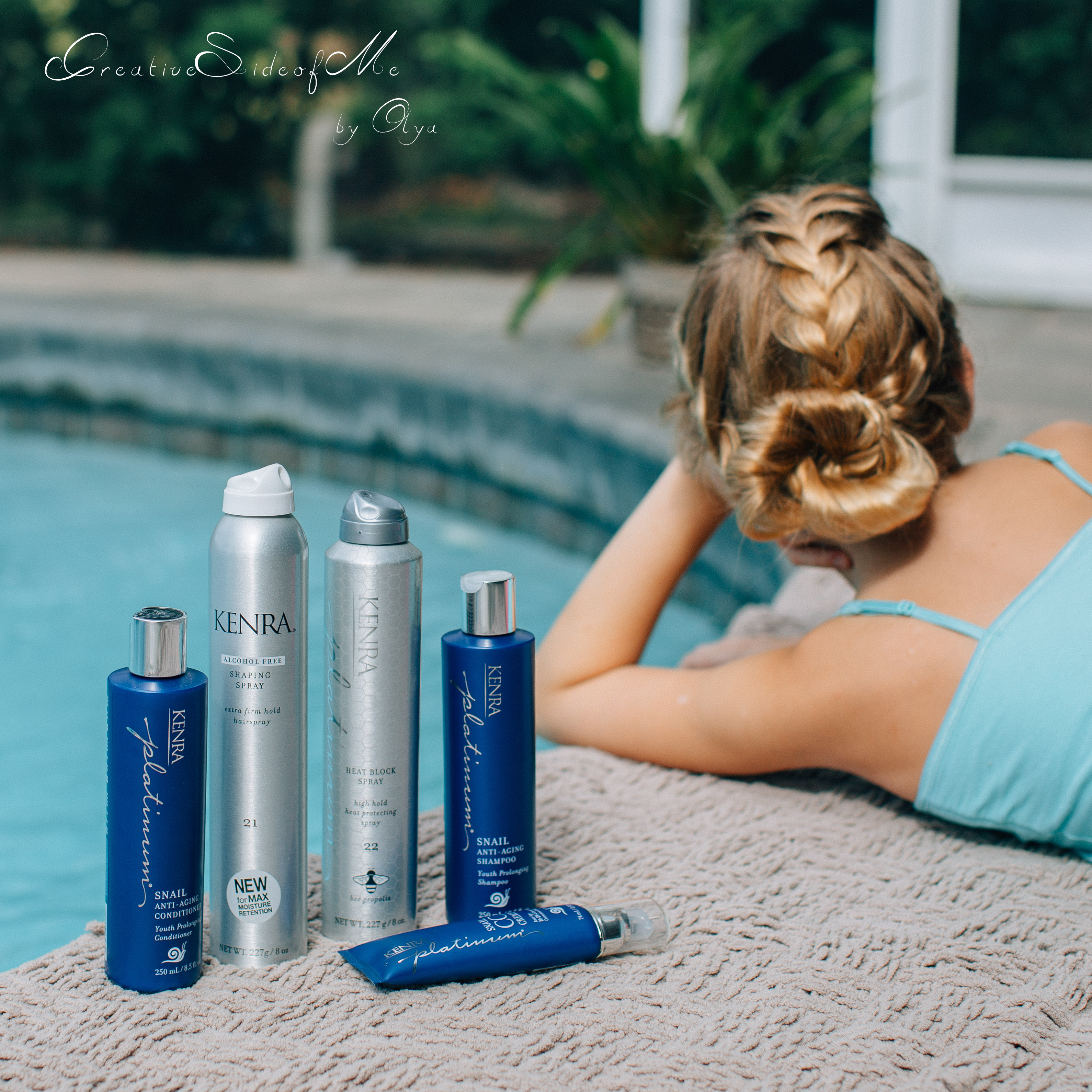 Next product is Kenra Platinum Snail CC Crème. I've never used hair creams, but I gave this one a try. It's lightweight and without styling hold. My hair feels soft and has a healthier look as a result.
Here is a great news! Kenra introduces the 1st ever professional alcohol free hairspray. It's Kenra Shaping Spray. It maximizes moisture retention and, the best part is… it adds high shine finish to my hair!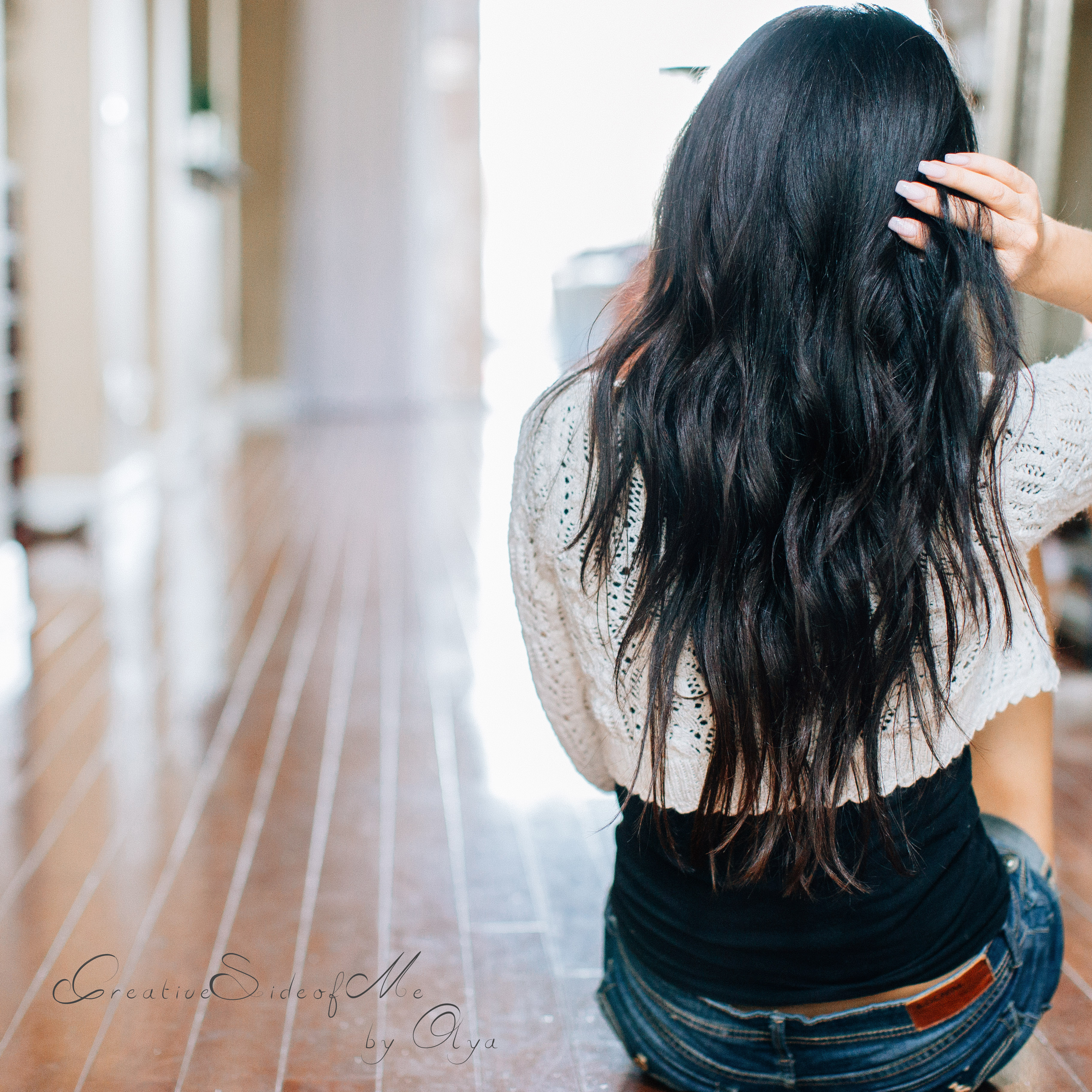 I am guilty of sometimes styling my daughter's hair with a hairdryer and occasionally straightening it. So using this next product on her hair makes me feel a little better. It's Kenra Platinum Heat Block Spray. It provides heat protection up to 450 degrees F and finishes with a high hold. It's enriched with bee propolis, a natural resin that forms a cast around the cuticle for unparalleled heat protection.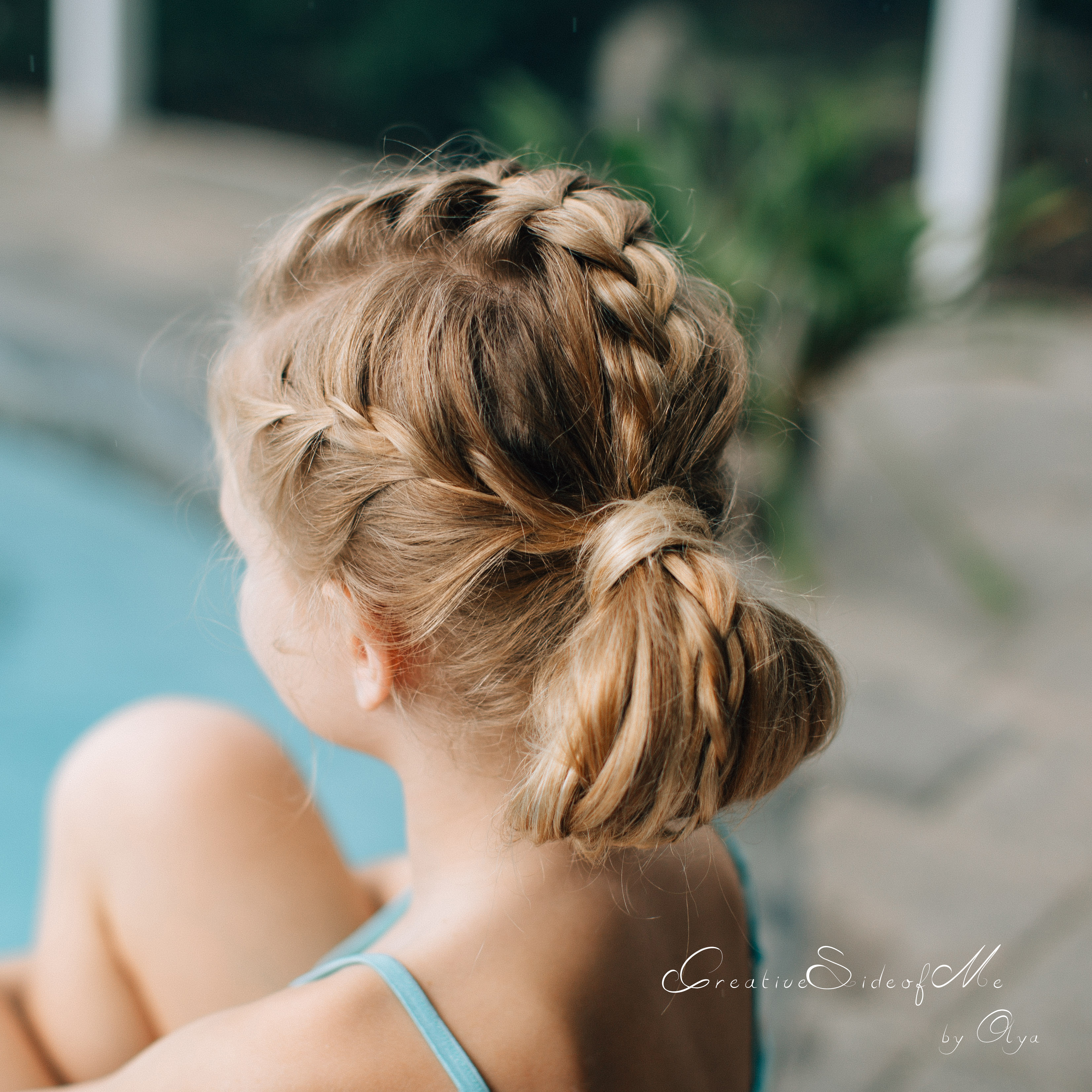 As a result of trying this new Kenra Collection, I like all the products. The only thing is that the shampoo felt like it was drying my hair a little. But if followed with Kenra conditioner right after, the results are amazing! Plus, I found my favorite conditioner that replaces the Pantene conditioner I've used for many years.
Kenra Platinum Collection is available at ULTA Beauty.
Thank you @Influenster and @KenraProfessional for sending me the Kenra Platinum Collection complementary to hear my honest review!