Recently I got introduced to GuestBox, a welcome box that is perfect for any hosting experience that will delight your guests. The box includes everything they need to start their stay in the best way.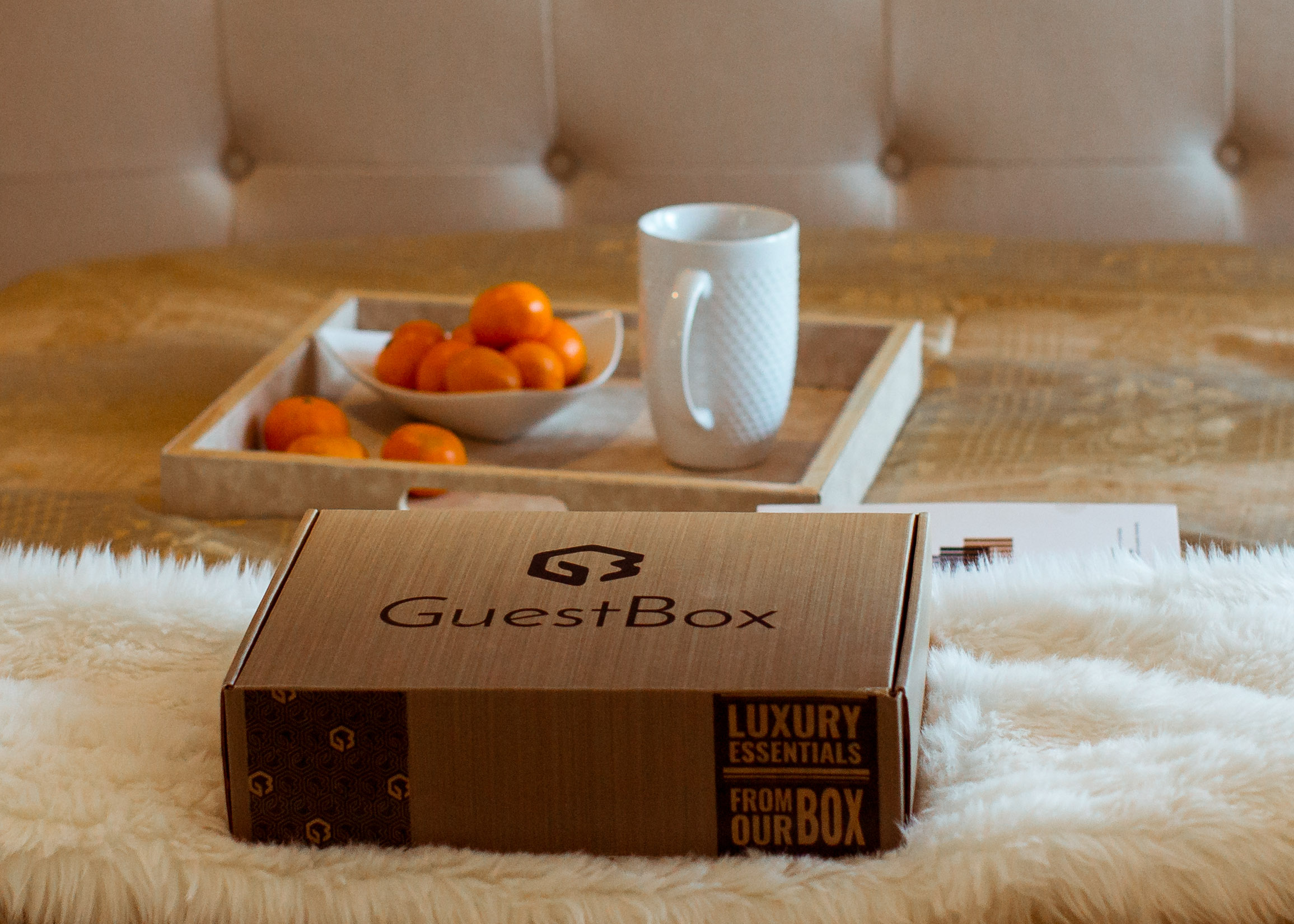 As you open the box, there is a welcome note that makes your guests feel special. GuestBox is a variety of luxury essentials and hand-selected toiletries, skincare items and snacks, all in one box! Each box holds 25 items that on their own, retail for over $200. On GuestBox.co, it's only $49.99 for a one-time box.
Even better…
Use code: OLYACREATIVE to get 50% OFF the price of one GuestBox! But hurry! The promo is active only until Nov 15th!
If you subscribe, you save 15% on each monthly box! The price drops when the volume increases – the prices for up to 10 boxes are listed on their site. If you need more than 10 boxes a month, email them at contact@theguestbox.co for even better pricing options!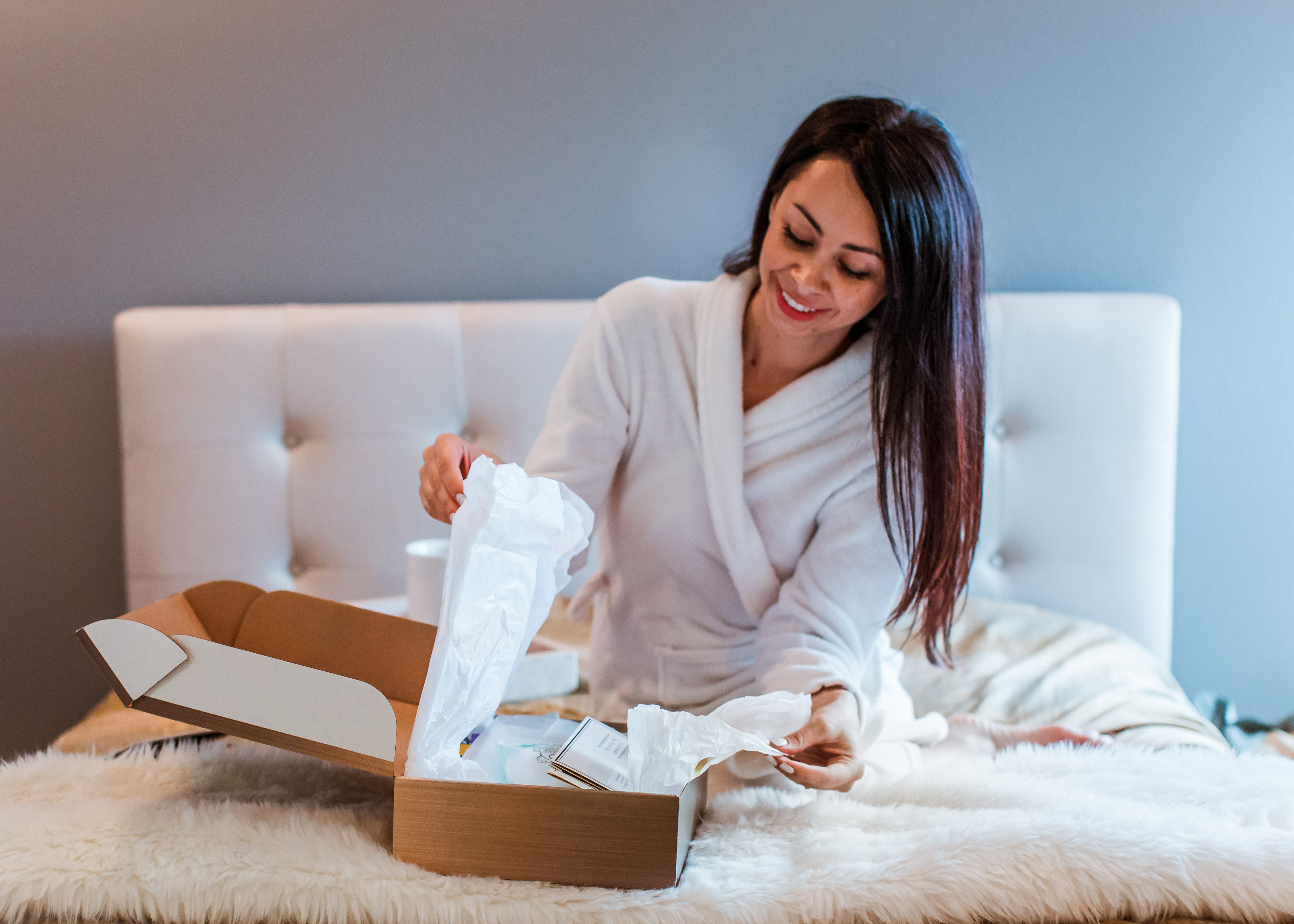 As I was looking through all the high-end products, GuestBox delivered to me such a warm and a cozy feeling. It did make me feel like it was packaged just for me and knew exactly what I needed. The products are unisex and great for up to two guests that are staying for a week or even longer.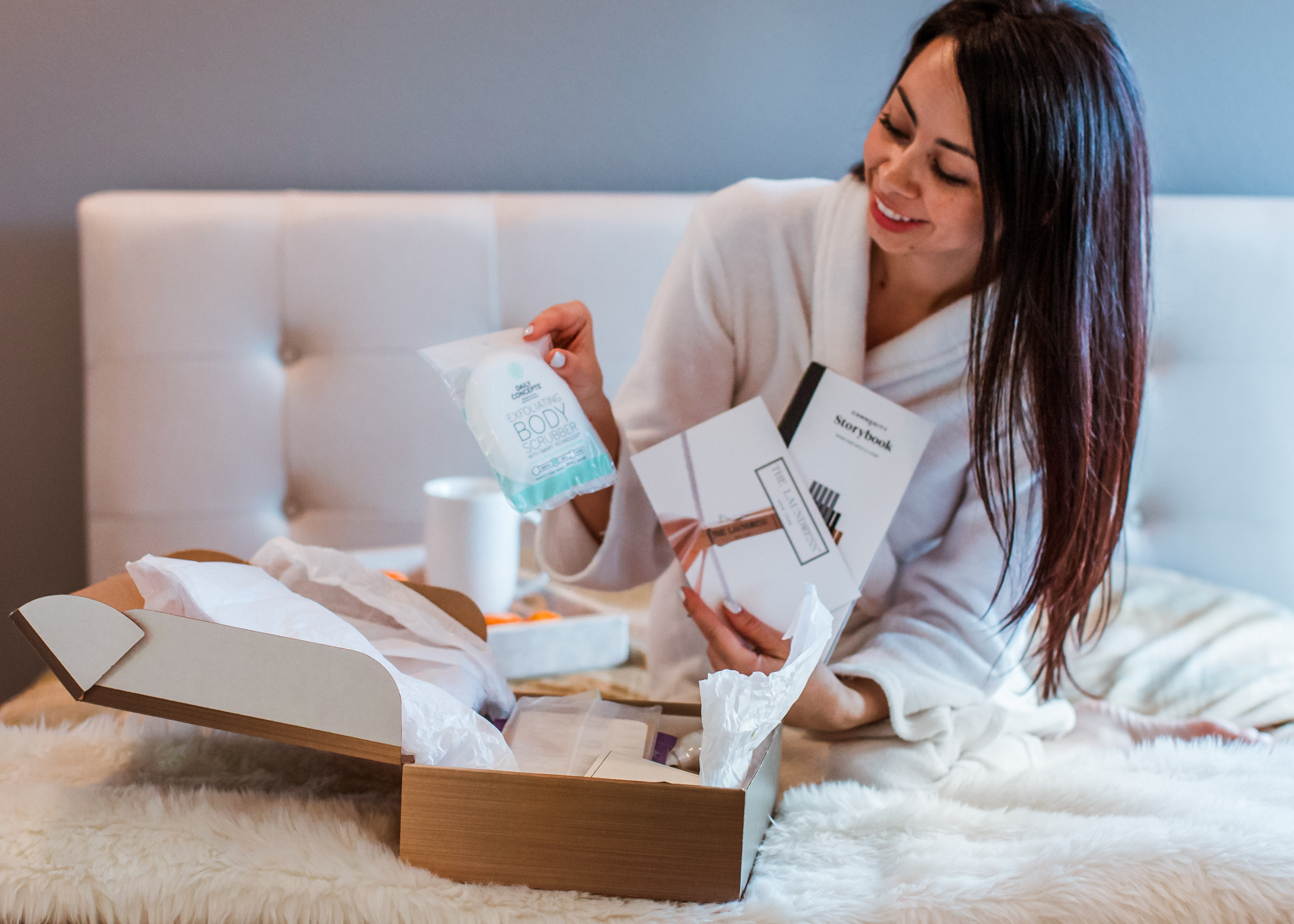 There are some items that I couldn't wait to open. One of the highlights was Commodity's StoryBook, which is a selection of 15 perfume vials that cater to all senses.
Other great products I want to mention is the Luna Play, a silicone face-cleansing device, by Swedish company, Foreo and the Exfoliating Body Scrubber by Daily Concepts! It felt so good to pamper myself while relaxing in a hot tub. Just think how thankful and happy your guests will be after a long day exploring the city or even a long flight!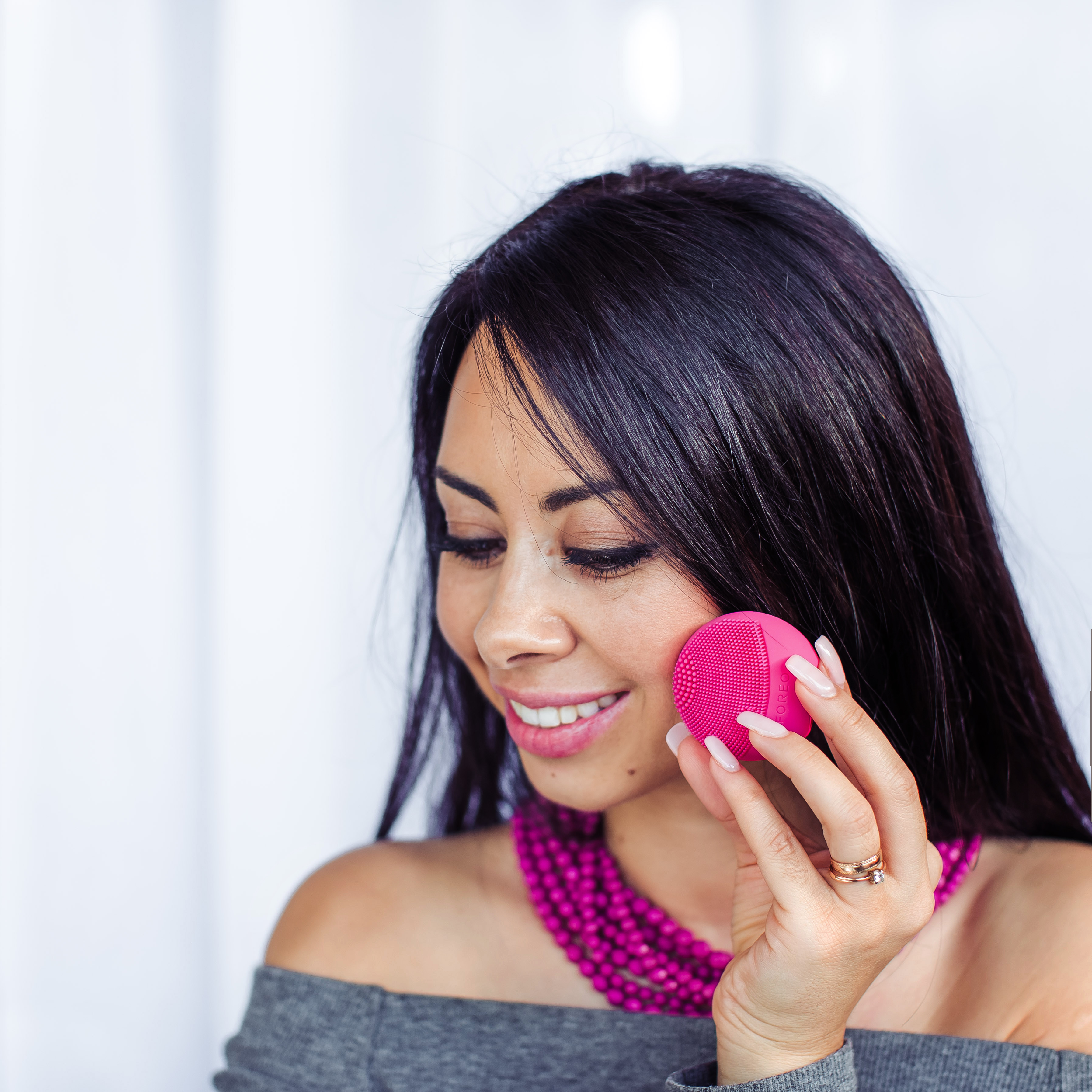 I highly recommend GuestBox. It's not just a subscription box, it's a welcome box, it's a box that will make you happy and will delight your guests.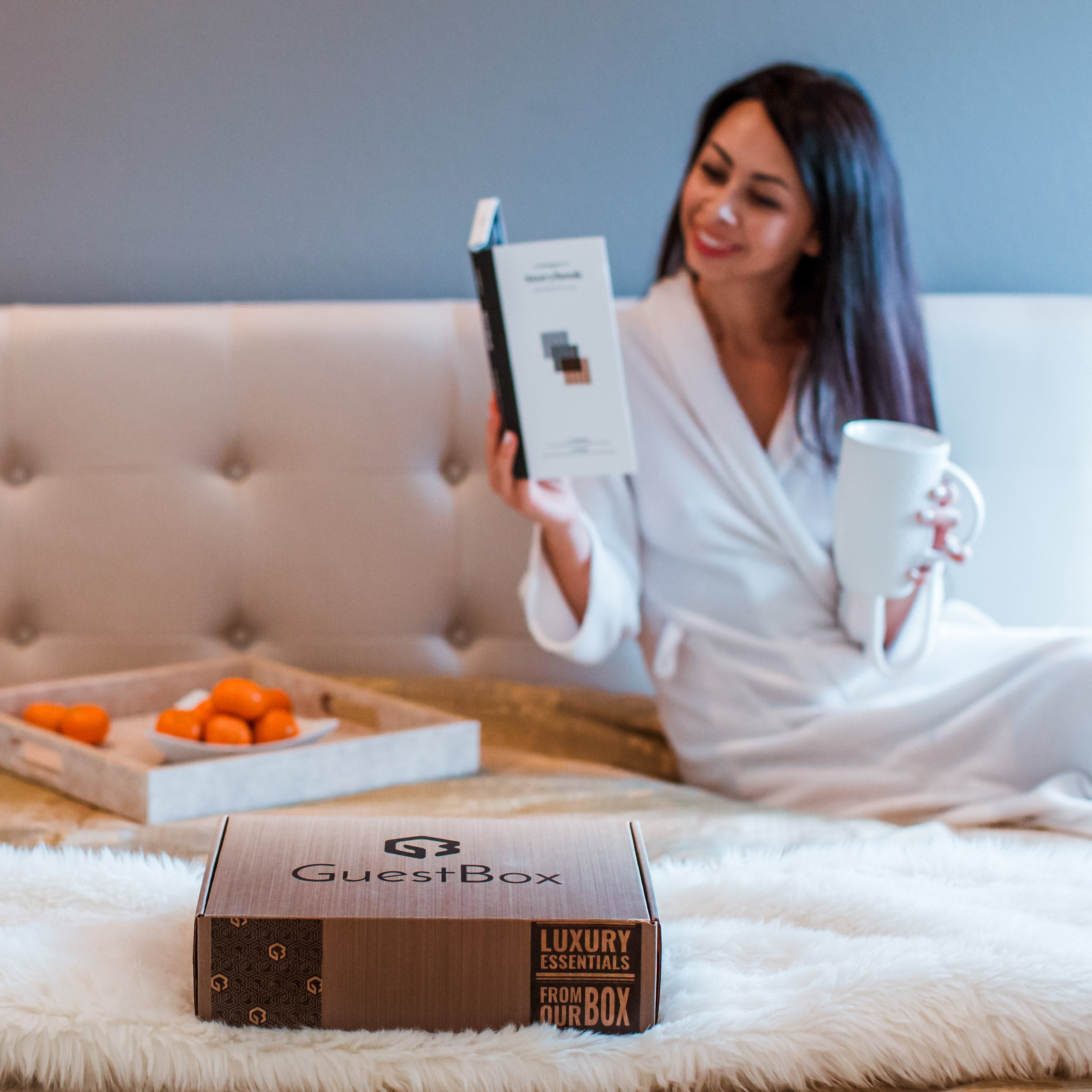 Try it and you will love it!