Wedding is a beautiful occasion where guests have a great opportunity to dress up and look their best.
If you've been invited to a wedding and have doubts on what to wear, read the chart below! It explains the most common wedding-guest dress codes.
Follow the guidelines, and you will arrive appropriately and stylishly dressed to celebrate the special occasion!

 Sharing with you some of the favorite layouts I created: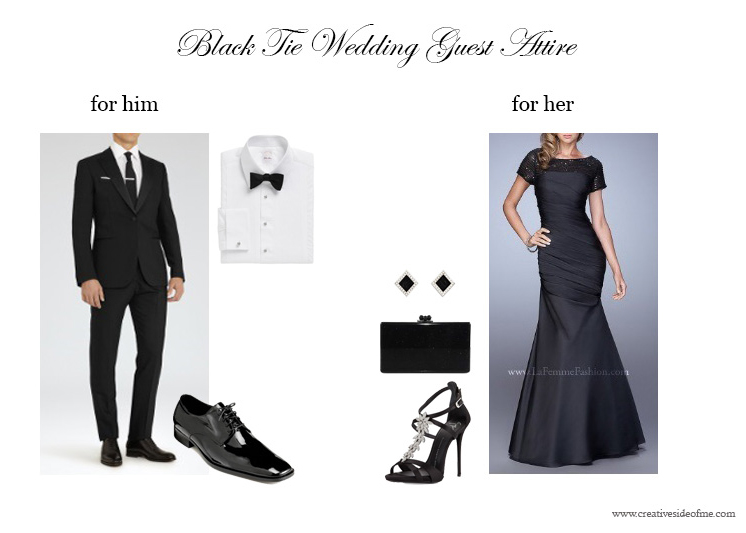 Modest Ruched Mermaid Evening Dress By La Femme • $450
Yvel Diamond and Wire Earrings • $2,795
Edie Parker Jean Acrylic Confetti Box Clutch • $895
Giuseppe Zanotti Jewel-Embellished Silk Evening Sandal, Black • $1,750
Mayfair PEAK LAPEL TUXEDO • $845
Golden Fleece® Madison Fit Swiss Pleat Tennis Collar French Cuff Tuxedo Shirt • $225
Calvin Klein Men's Gareth Tuxedo Oxfords • $130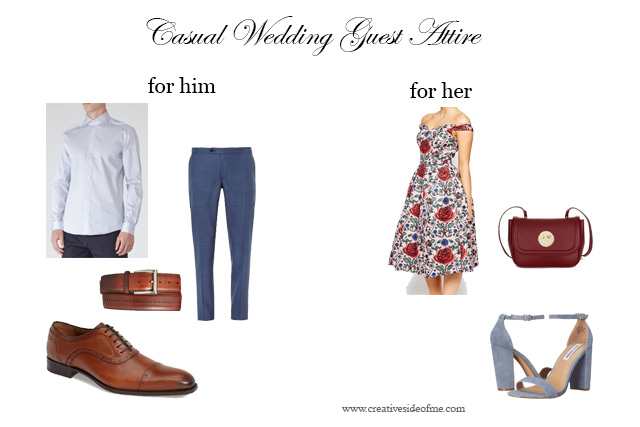 Lafayette 148 New York Edwina Short-Sleeve Linen Dress, Parfum • $200.20
10mm Snake Swarovski & Satin Sandals • $899
Armani Jeans Patent Eco Leather Shoulder Bag • $185
Tate B WOOL AND LINEN BLAZER • $465
David Donahue Trim Fit Twill French Cuff Tuxedo Shirt • $135
Ermenegildo Zegna Cotton-Blend Flat-Front Trousers, Khaki • $495
Magnanni 'Buterblade' Leather Belt • $150